I know some of you have rigged up your own garage door openers. My father in law bought a $100 device to do that very thing. All he has to do is hit the high beam on and off twice and it activates things.
I figured out an incredibly easy way to integrate a garage door opener into my bike. Super easy. When I did my tach cover I relocated the two tach buttons to the left side cover. I also ended up with one more button (long story) so I put that one too in the left side cover with the thought that I would find some use for it at some point in time (power toggle for LED, something else trick, etc...). Well, that time has come and that button is now used to trigger the garage door. No more getting off of the bike to open the garage door. Now I cruise around the corner, hit the button and roll up right off the street right into the garage. Money.
Wiring it was super easy. I took my garage door opener and cracked it open. There were 3 buttons, but I only use one. Looking on the backside I found the two traces for that button and soldered on my 2 leads to my momentary switch. I put the board back in the case just to protect it and keep it from shorting out against any other metal. I had to grind out just a small part of the case to allow the wires to come out, but that took all of 5 seconds with a bench grinder. Could use a drill as well.
Front side of the board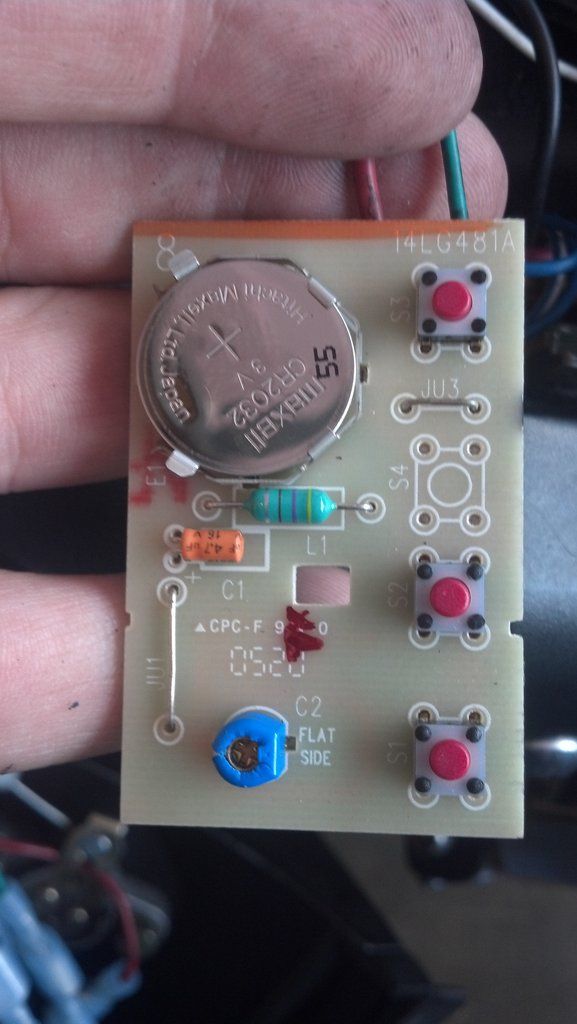 Back side where I soldered it
Cradled back into the back half of the case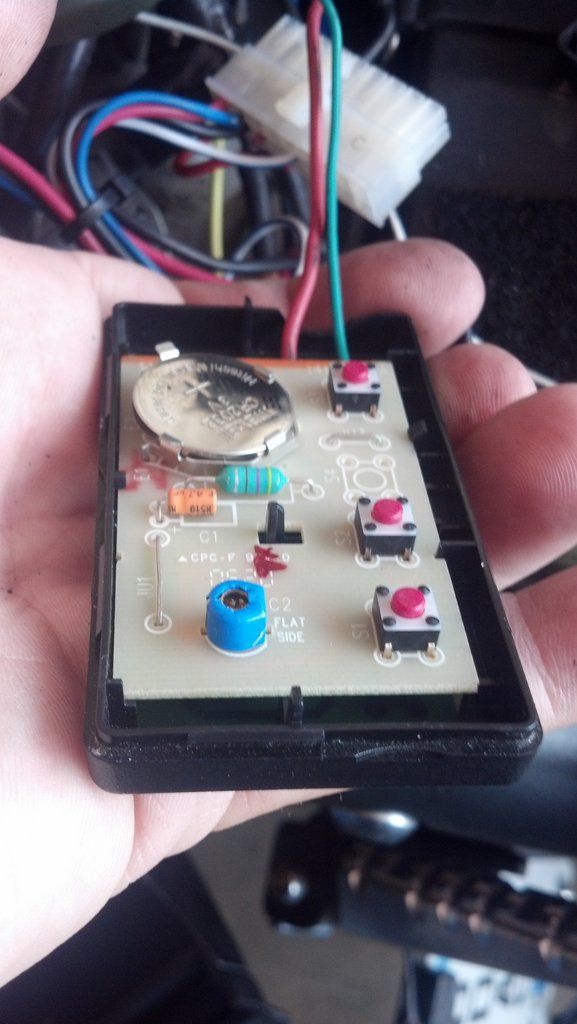 Fully back together
Switch Panel buttons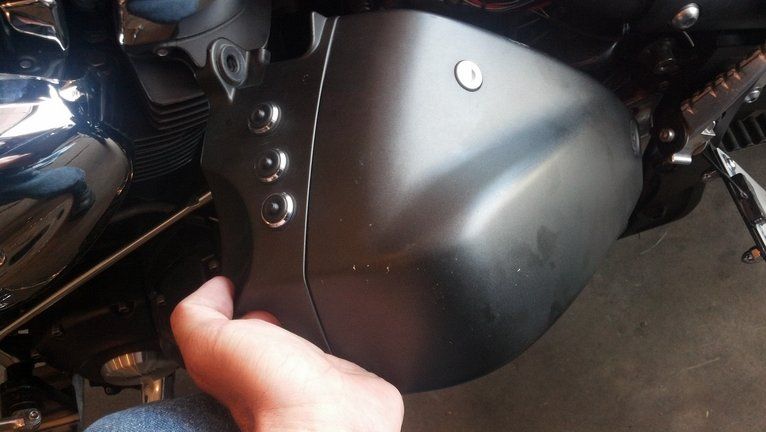 Panel on the bike fully mounted up