So I saw Yellowbee's thread on new lights and it got me moving. BTW....great work Yellowbee
Thanks to Lagalaxy8 for sending over the turn signals. I have modified one and will do the other as well.
I added 600 lumens of white light to the turn signal. I will have about 200 lumens of yellow LED's to be my riding and turn signal lights....so far so good.
If I need to, I will toggle the white light off while my turn signals are on. if I use a relay that is powered by the turn signal line, no problem.
I will also probably need to make my own mount so I can adjust it to where I want, but all in all, I think this will work.
What say ye?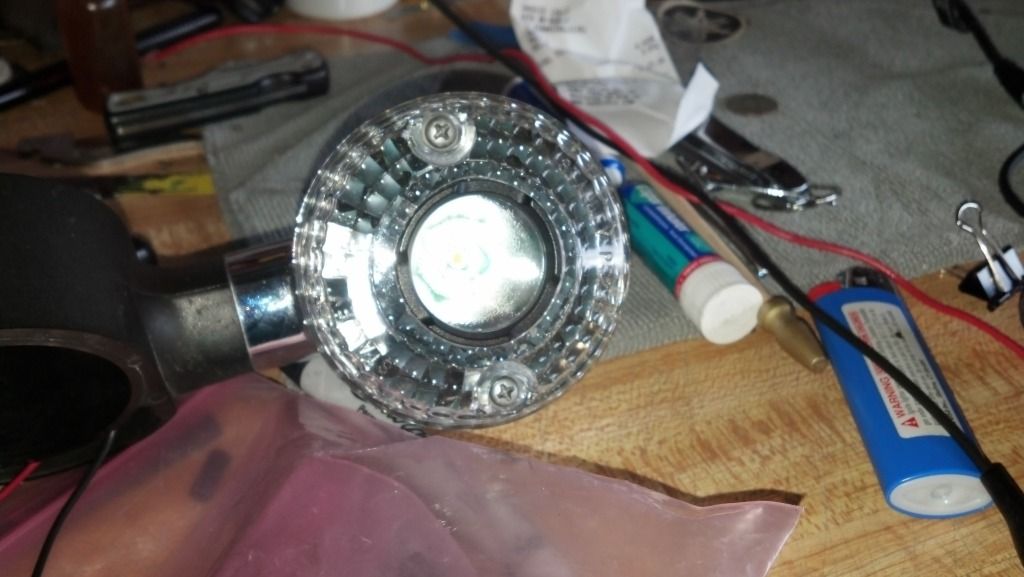 Here it is turned on, great light from it....