Here's a few extra's I have that came off or were purchased for my 2003 Warrior. All are nice, clean and ready to bolt on. Prices include shipping within the U.S. only.
Rear 3 Spoke Wheel -- $175.00 **TRADED**
Rear Wheel Belt Drive Sprocket -- $80.00 **TRADED**
Front 3 Spoke Wheel -- $125.00 *** TRADED***
102 CI Cover -- SOLD
Yamaha Cover w/ damper -- SOLD
Front Rotors straight not warped, no grooves and no rust -- $50.00
Modded Rear Inner Plastic Fender **Free but you pay shipping**
Muffler Stay -- SOLD
Wheels & Rear Belt Hub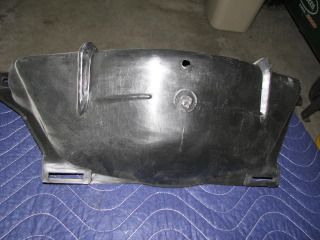 I also might be interested in trading for chrome parts if it's not damaged, pitted or flaking.