Yes . . . it's that cover, you know the one that no-one knows what to call it!
Front left side cover.
I have just (with the kind help of WarriorBlue) had this cover chromed,
but have never fitted it. It is a thing of beauty!
It stands me in £130.00 (€161.00).
These can no longer be bought as a chrome aftermarket part.
A small change of plan means I have decided to sell it.
I would be happy if I could get 100.00 (€125.00) back for it.
Postage to the UK will be approx £10.00 subject to confirmation.
Postage to other European destinations will be approx €16.00 subject to confirmation.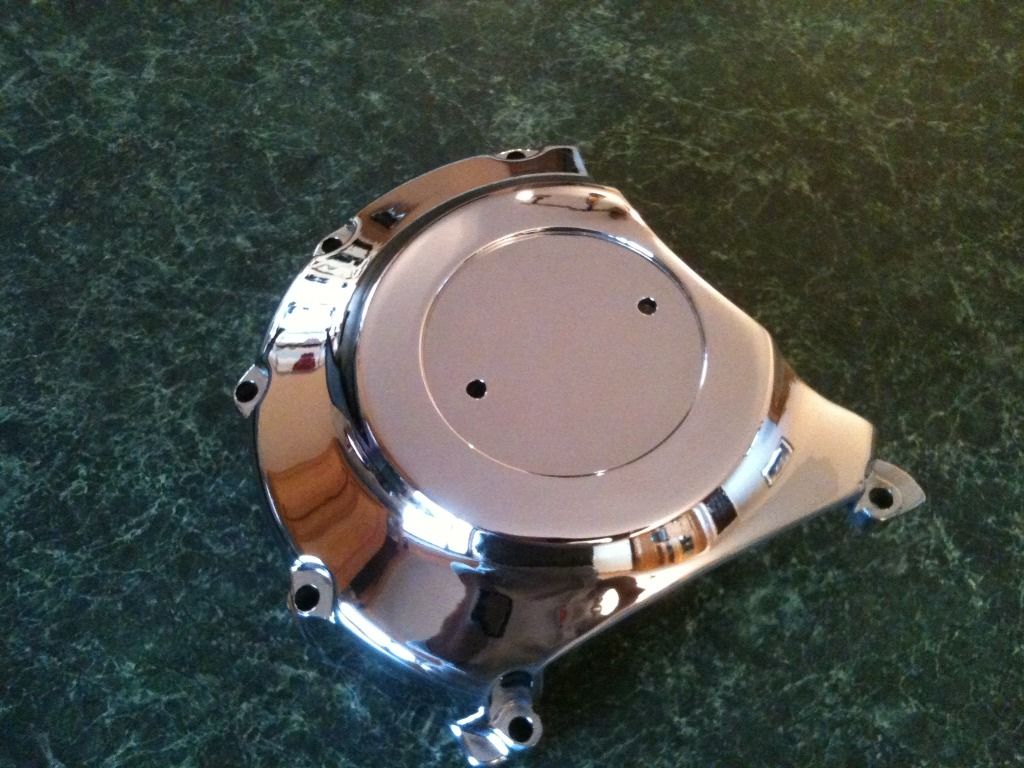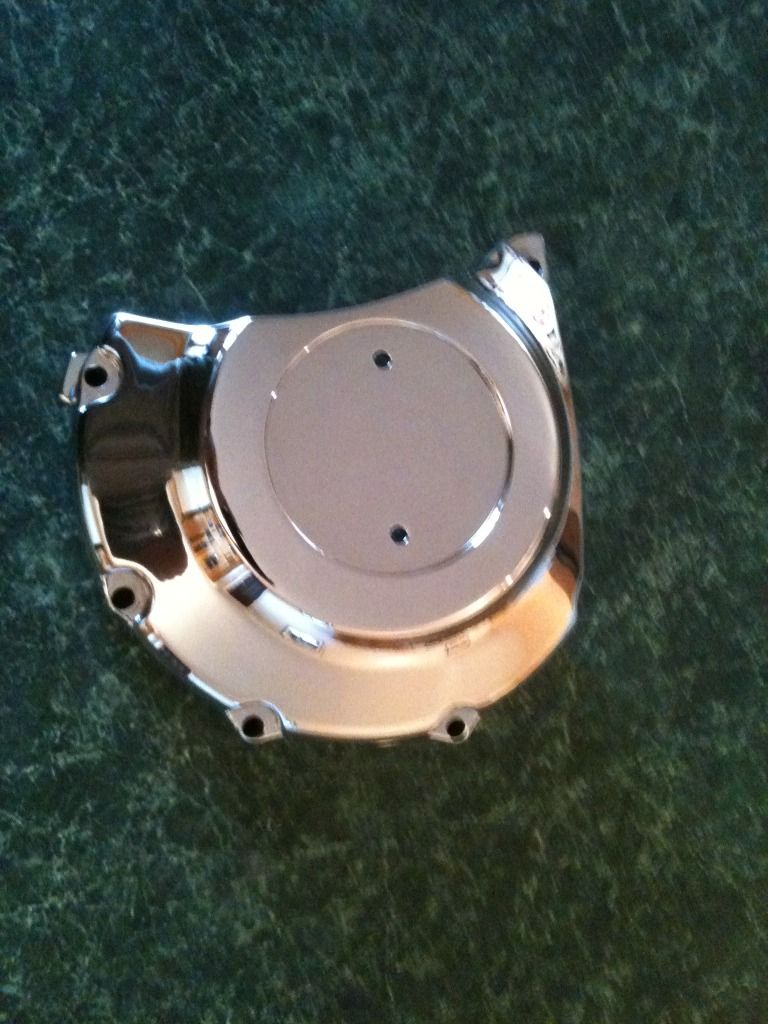 SOLD