» Our Partners
» Welcome to RSWarrior.com: The #1 Yamaha Road Star Warrior Forum
Welcome to RSWarrior.com - a website dedicated to all things Yamaha Road Star Warrior. We have many features on this website to make your experience here more enjoyable. The first step would be to REGISTER for free so you can take advantage of all the features we have to offer.
Pepper-Spraying Texas Cop Update
Aug 24, 2016 - 1:46 PM - by Motorcycle.com




Quote:

A firestorm erupted last March when a video surfaced that showed a Texas police officer pepper spraying a group of motorcyclists riding past his patrol car. Motorcyclists who watched the video (now with more than three million views) were angered at the apparent assault on riders. The cop, William Figueroa, claimed he needed to spray the riders because they wouldn't vacate the lane next to his patrol car that was pulled over at the side of the road.

Surely the overly aggressive cop would be severely reprimanded for his actions that could've hurt or even killed riders as they rode past, right? Well, thanks to our favorite moto-riding attorney, John Butrus, we were able to dig into the situation. Sadly, the outcome of the investigation seems to be far too lenient for an officer who demonstrated a complete lack of concern for the safety of our fellow riders.

Read more about the Pepper-Spraying Texas Cop Update at Motorcycle.com.
8 Replies | 167 Views
Five Ways to Keep Your Motorcycle from Being Stolen
Aug 16, 2016 - 4:57 PM - by Motorcycle.com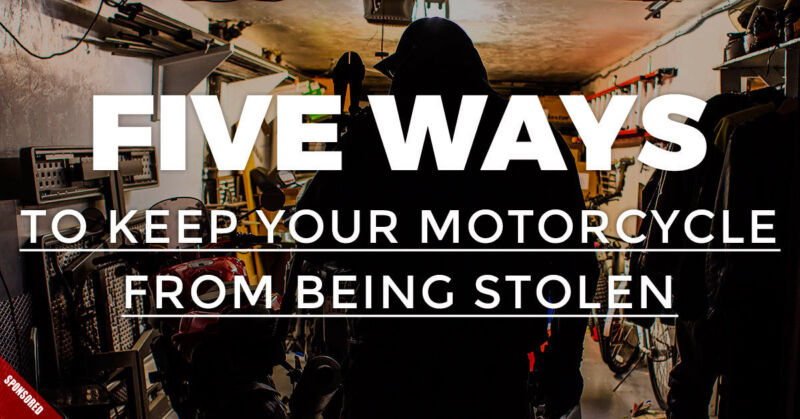 Quote:

If you own a motorcycle, you are a target for motorcycle theft—and it doesn't matter how fancy or filthy it is. Obviously, big-buck cruisers like Harley-Davidsons and tricked-out $15,000 sportbikes are tasty treats for thieves, but vehicle theft is sometimes a crime of opportunity, so here's five ways to keep your bike safe, no matter what it is.

Motorcycle thieves, although usually not great at career planning, are very clever, practiced and good at what they do. That means they can work incredibly fast, defeating multiple security systems and locks in minutes or even seconds. Their strongest weapon is speed, so your best defense is to make it as complicated as possible to get your bike, so they'll look for an easier target.

Read more about the Five Ways to Keep Your Motorcycle from Being Stolen.
0 Replies | 112 Views
Top 10 Best Things About Riding To Laguna Seca
Jul 20, 2016 - 12:59 PM - by Motorcycle.com




Quote:

This is merely my subjective list of 10 good things, but there are really no bad things about riding those few hundred miles from MO's SoCal headquarters to the Monterey peninsula; blasting over a few mountain ranges, making time up the spine, toasting the coast. Mother Nature pulled out all the stops in the scenery department, the weather's perfect, we wangled six great bikes (more on them next week). The fact that it's a World Superbike and MotoAmerica race weekend is really just a bonus.

Read more about the Top 10 Best Things About Riding To Laguna Seca at AutoGuide.com.
0 Replies | 210 Views
» Stats
Members: 30,584
Threads: 112,601
Posts: 1,451,203
Top Poster: arizonawarrior (23,832)

Welcome to our newest member, iakona