So researching and searching the forum for info the only ones I like are the Yamaha Sporty looking screen and the Memphis shade bullet. There was a Givi screen that would've been my favorite but is no longer sold like the Yamaha Sport.
So looking online I found these MRA screens but trying to decide which one I should go for. I'm mainly looking for some actual functionality but looks are also important and I don't want some huge thing on my bike. The mounting hardware on these seem to allow it to be adjusted in angles that make it sit taller or more laid back. They both come with an extension attachment that adds a couple more inches to the top.
I am leaning more towards the smaller
Vario
touring model as it's very close looking to the Yamaha Sport version. It sits at 16" tall.
My question is for those that have the yamaha sport screen, does it really help with the wind? I'm 6' tall and i'm not looking for full protection but something to help out some at highway speeds. Or would I be better off going with the V-flow/taller shield? I would mainly use it for longer ride but if I go with the Vario, I think i'd keep it on there more often.
The
V-flow
version is taller and wider and a little similar to the Memphis bullet as it can be adjusted to be laid back pretty low or stand more upright to provide more wind protection. It sits at 17.7" tall but they also have one that sits
20" tall
.
17.1"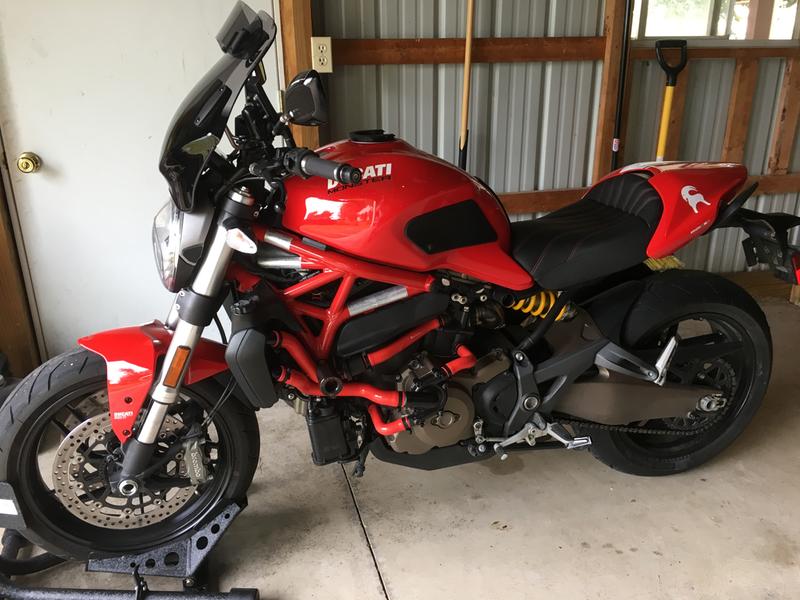 20"