I decided to move slightly from the "full midnight" look.
So this season I have added a few chrome and polished parts.
I wanted to "brighten up" my wheels, so decided to polish the rims.
I wanted to keep the "midnight" style red stripes too.
Here's a few pics of my new look 5 spokes.
First job....I made a stand to allow me to work on and paint the wheels without damaging the rim edges.
I wanted it to be easily dismantled for storage.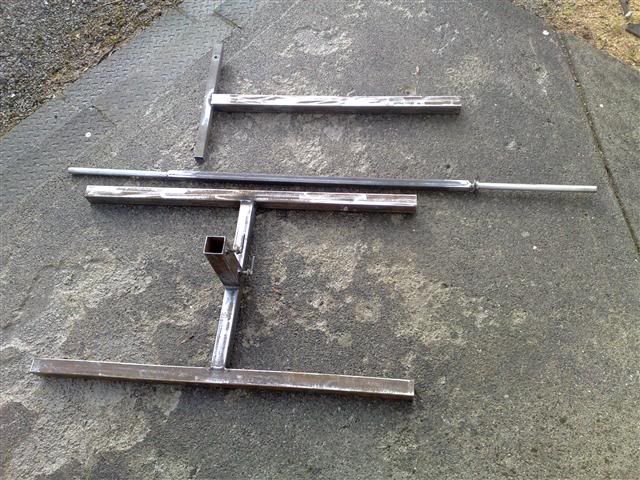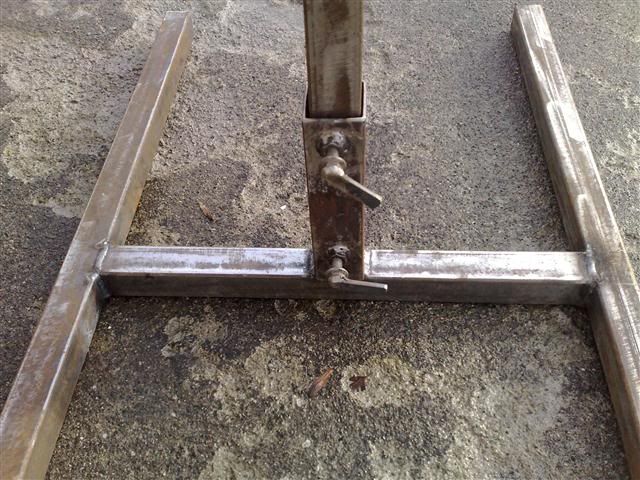 The crossmember can be modified to hold other parts for painting if needed.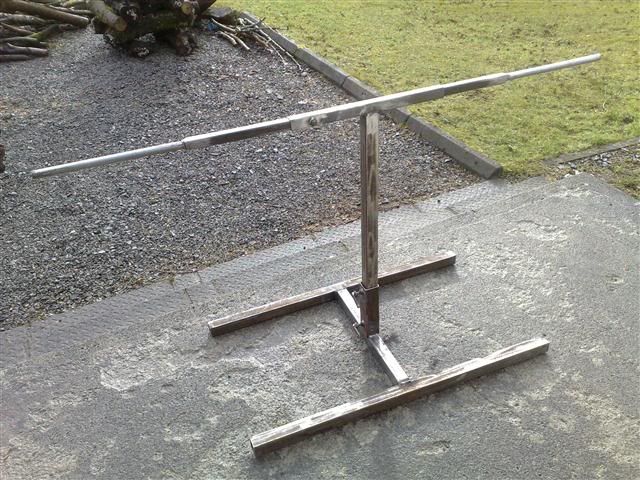 When it came to the wet and dry polishing, the stand proved to be really usefull.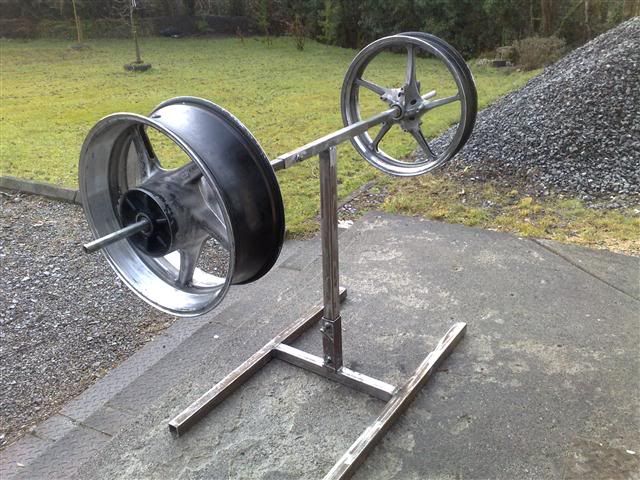 I drilled the tubes 20mm from the ends and used "R" clips to retain the wheels. (not shown here).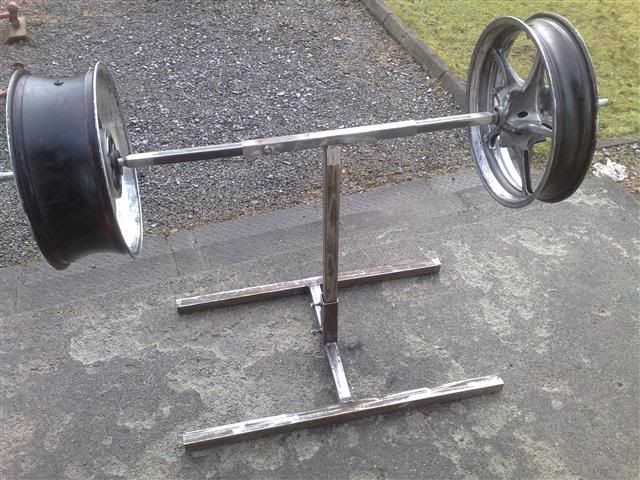 Wheels stripped, cleaned, polished and masked... time taken around 15 hours!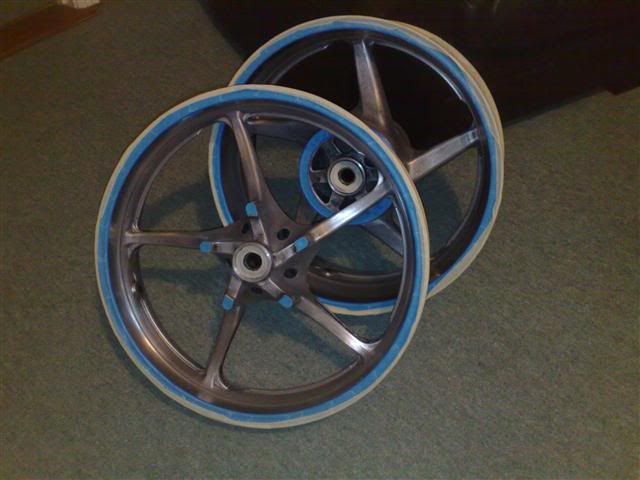 Painted with 3 coats of etch primer, then 3 coats of 2k black with 10% blue added.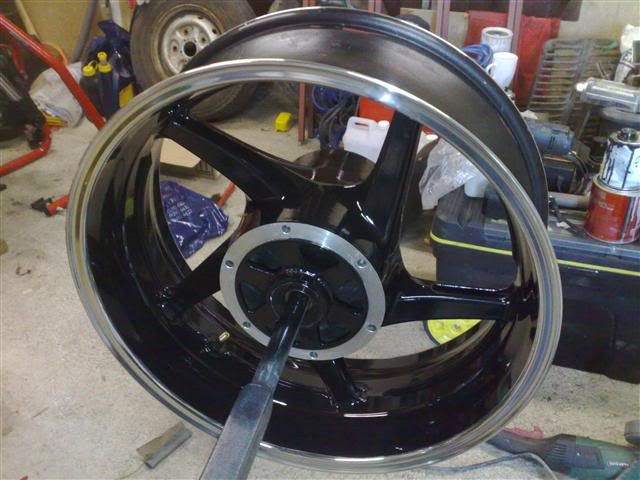 Finished wheels.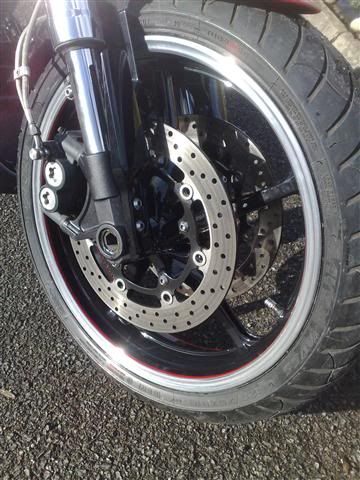 A lot of work - not one of my most "enjoyed" mods... but I'm pleased with the outcome.