I have a Dale Walker Holeshot slipon. Its almost as quiet as stock when idling but comes to life when you get on it.
The Roadhouse I think has a better tone (Deeper) but it still is a bit bulky and cone shaped.
Theres the D&D slipon thats been discontinued. Some say it sounds like a small block v8. I couldnt get mine to seal to the header correctly so I never got to really find out for myself. One of these days Ill pound it round again and use some sealant.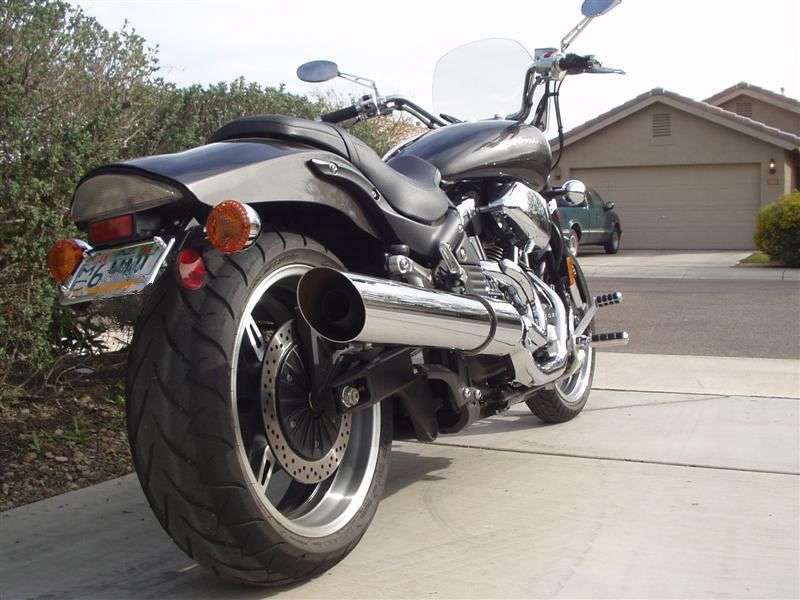 There is the Barons Sport Nasty. I like the looks of this one alot. Never heard one in person. Looks alot like the Dale Walker. If I found this one first, I would have bought this one instead of the Hoelshot. I heard this one is a bit louder.
And finally there is the Bub Slash cut. Never heard one in person. I dont like the bend and the megaphone style.
If there are any more out there, I dont know about it.