Just did the oil change this morning and thought I'd share....First thing I did was ride the bike for about 15 mins around the block to loosen up the oil.
1. This is where the oil goes in..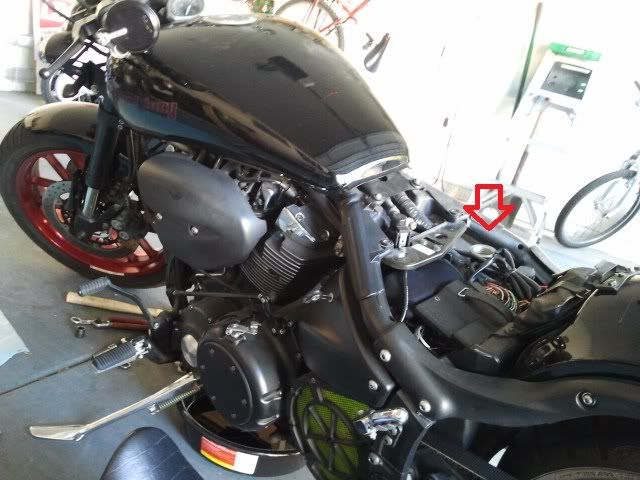 2. I switched to Mobil 1 from Amsoil. I didnt feel like looking for the amsoil secret society so I just went to walmart. Plus I heard its just as good.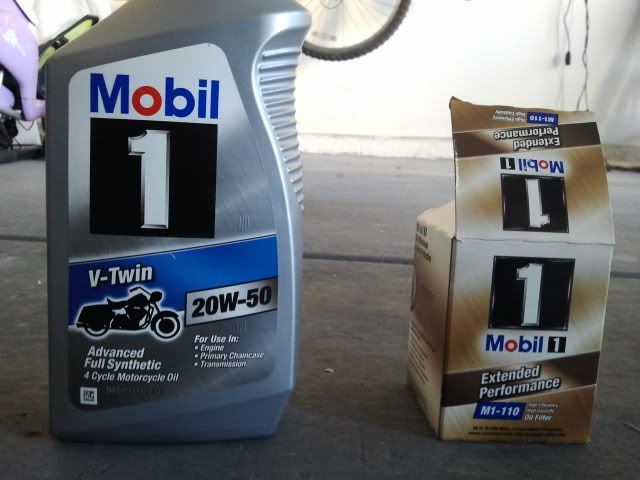 3. Over to the front left side of the bike, you will see the 1st drain plug (I have the wrench on it).
It is 17mm, if its not, do not remove it.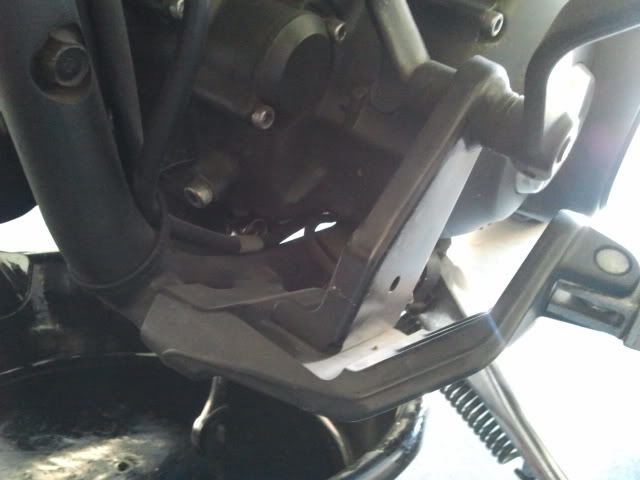 4. While your there, remove the filter as well;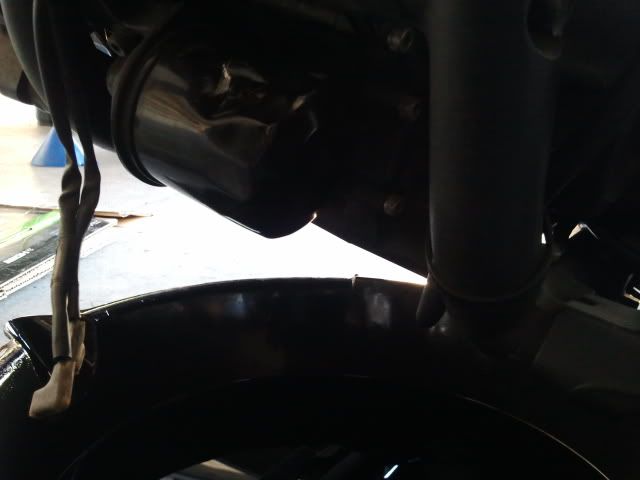 5. Now the rear drain plug....Again it is 17mm!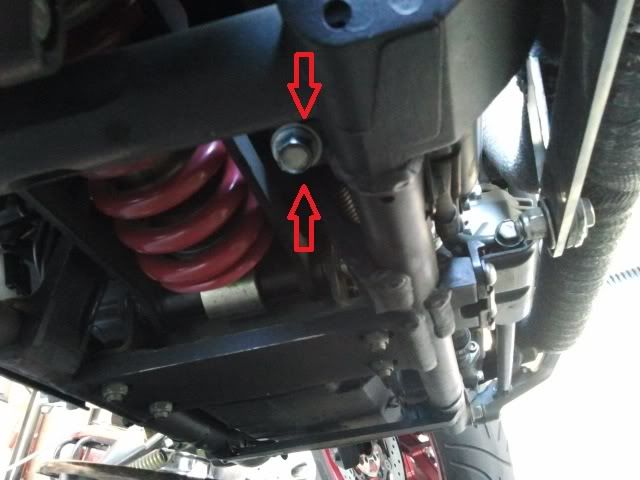 6. I measured how much came out by putting the drained oil into an empty 5 qt container. As you can see 4.5 qt came out, and thats what I put back in.
******After filling her with 2.5 qts, start her up for about 10 secs and fill in the rest. And make sure you tighten everything back******