Discussion Starter
·
#1
·
The legendary Arlen Ness and son Cory hosted a bike night last night at their place in Dublin, CA and even though I was just there Sunday checking out their line-up and the Victorys I decided to go and check it out with the wifey. The food wasn't much (hot dogs) but hey, it and the beer/drinks were free. They hired a band and gave away prizes and a good time was had by all.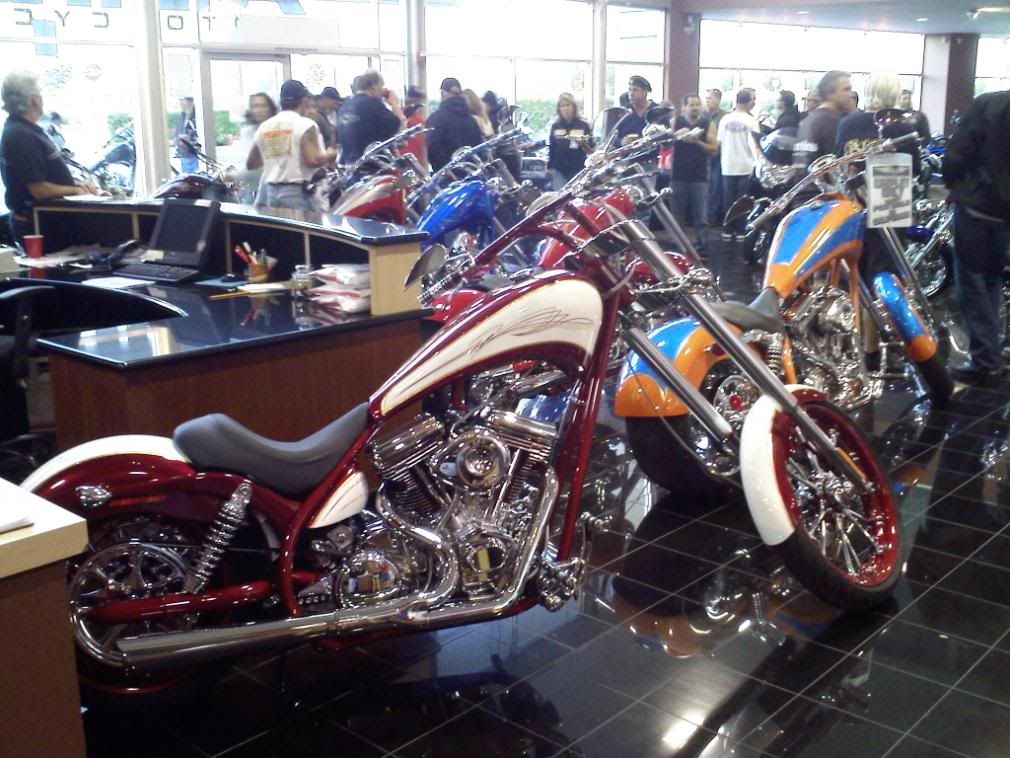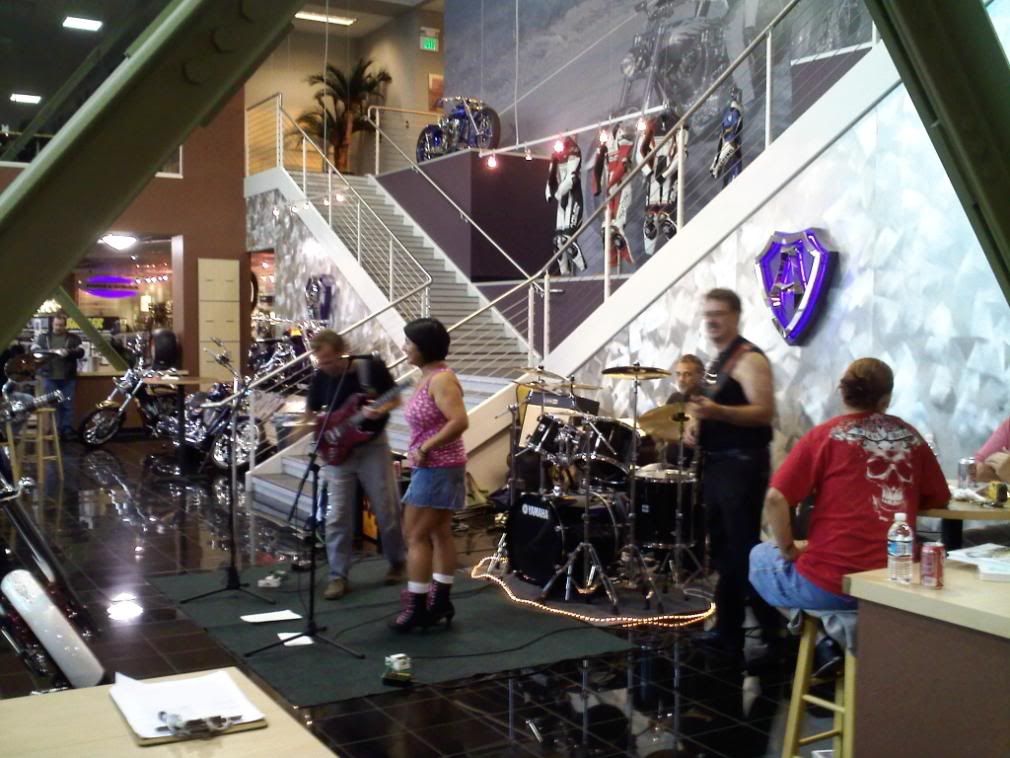 This is the '09 Arlen Signature Victory Vision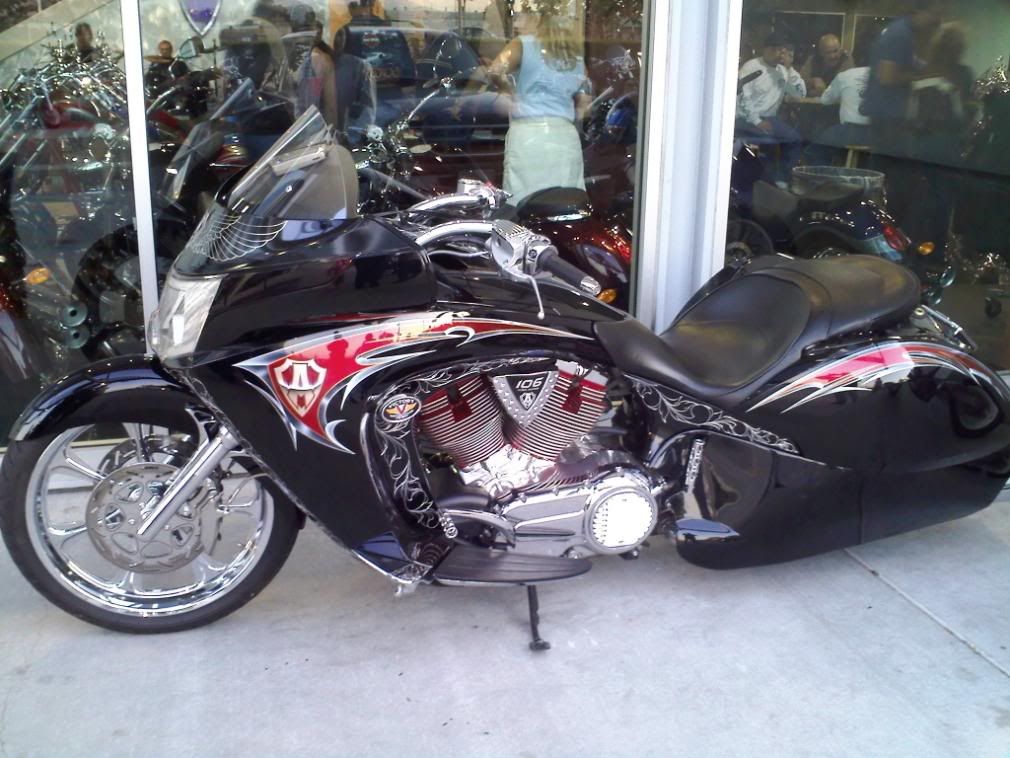 used bikes in the retail store area...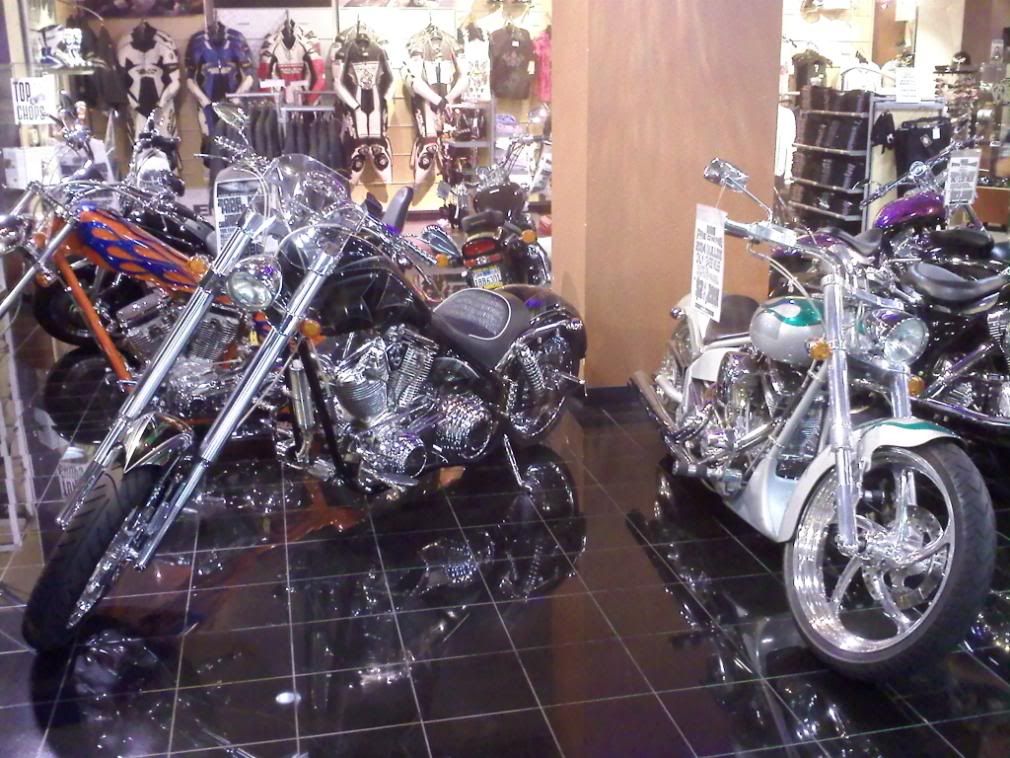 Some of the Victorys...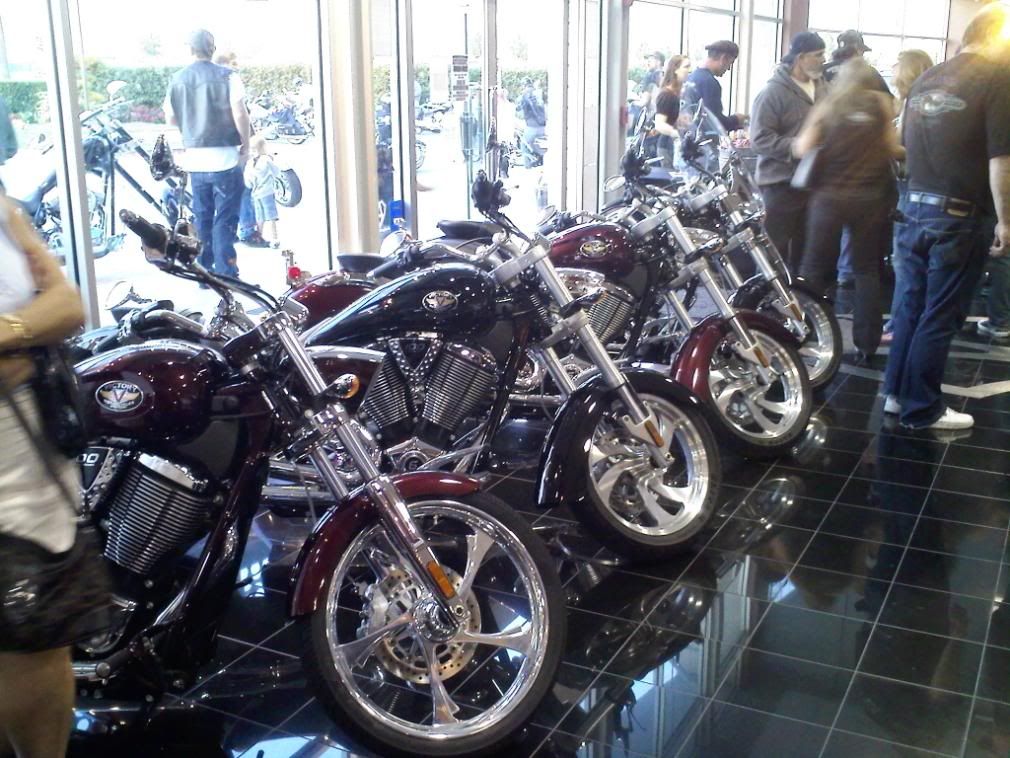 Probably my favorite and one of two on my short list to replace my Warrior is this '09 Arlen Ness Lowliner (this is the prototype model with the Victory Freedom 106ci engine in it but you can get the S&S 124ci)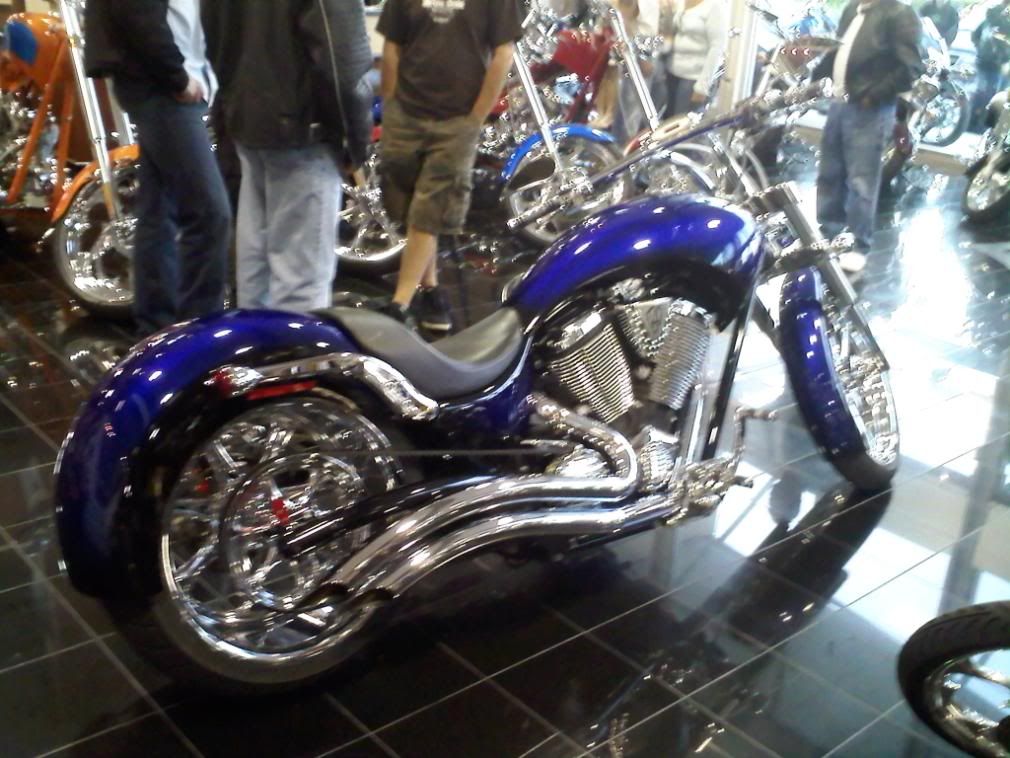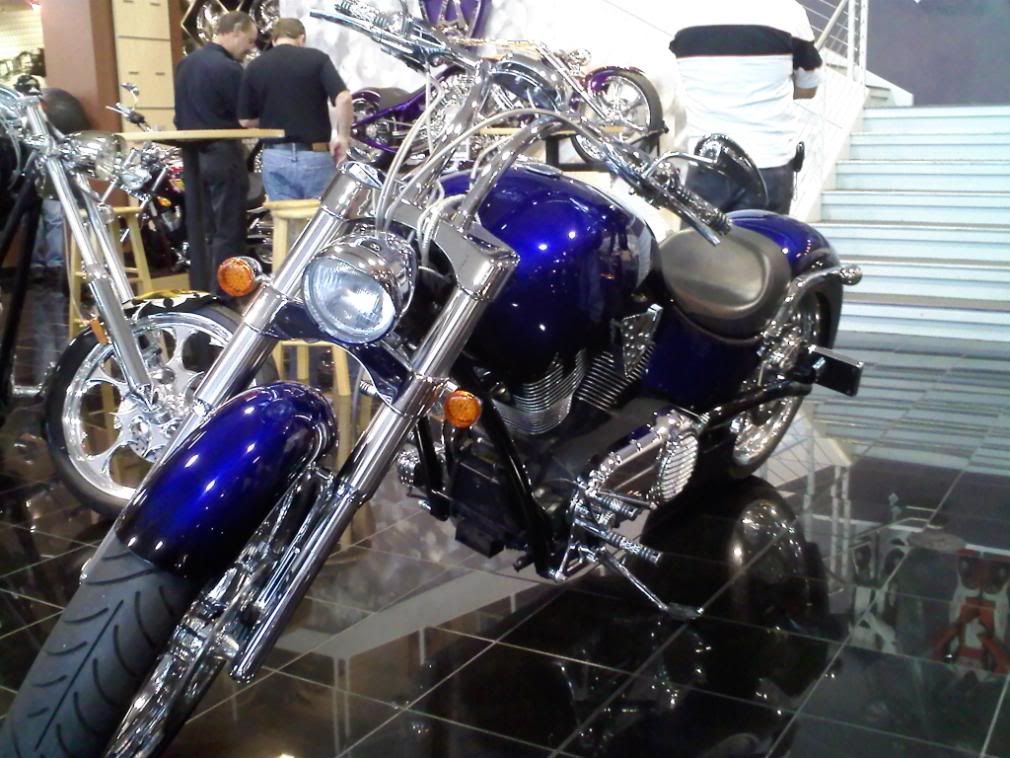 Upstairs is the museum with some really interesting bikes and builds that they find significant or historical....
How great would this be to have your young son on a tiny replica of your bike? I think Cory's was a 70cc or so but completely decked out. I can't imagine being that pimped out in 4th grade....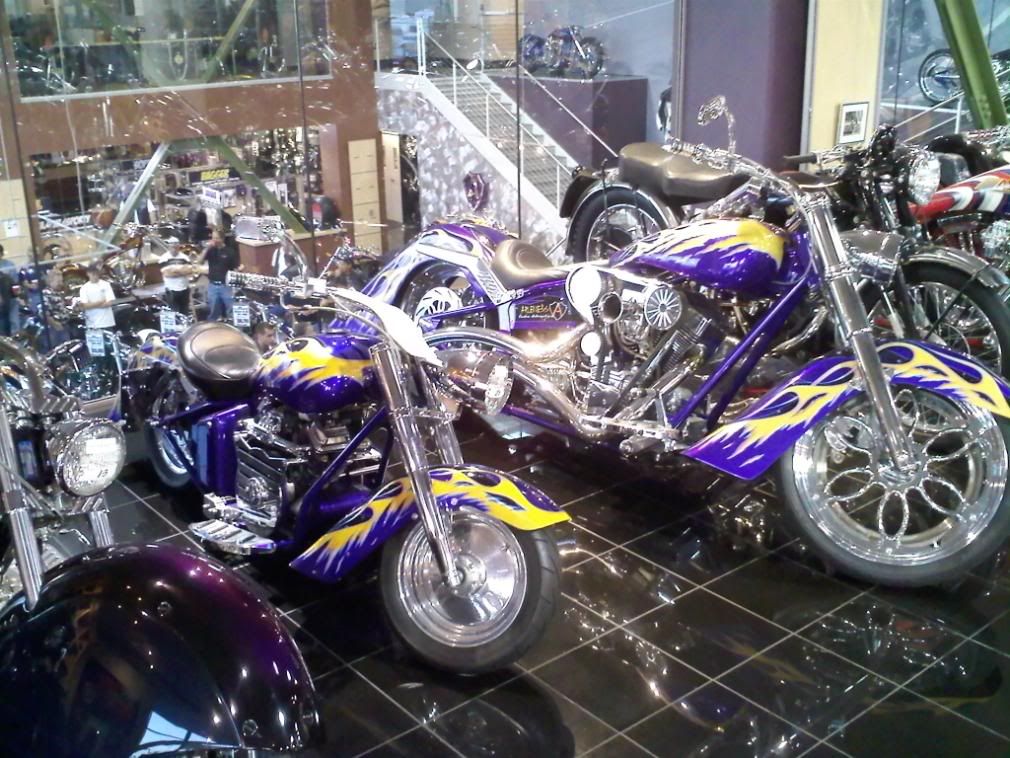 Arlen Signature edition '08 Vegas Jackpot....
Cory's Signature '08 Jackpot....
Our two esteemed host making sure I get one more picture of "my" bike....