Discussion Starter
·
#1
·
I received a 6" 1.5" diameter Drag Bar from Burly this weekend and I was able to install it with no problems. I used redhorse's T-Bar install page for help and everything went smooth. I switched to HD grips at the same time so I had to cut some of the bar off during this install. There is already a throttle side locating hole on the bars. I used 1/2-13 X 2.5" Hex bolts to mount the bars.
Personally these wouldn't be my first choice in bars the 6" rise and 5.5" pullback makes me lean a tad to far forward. I also wouldn't put a 1.5" diameter bar on my bike either. They are what they are and they do fit our bikes, just adds to the list of options for handlebars.
http://www.burlybrand.com/dragbars/B28-4023.html
link to the bar that is on my bike.
http://users.adelphia.net/~redhorse/radius_install_1of2.htm
install page this man is truly a great help to this community.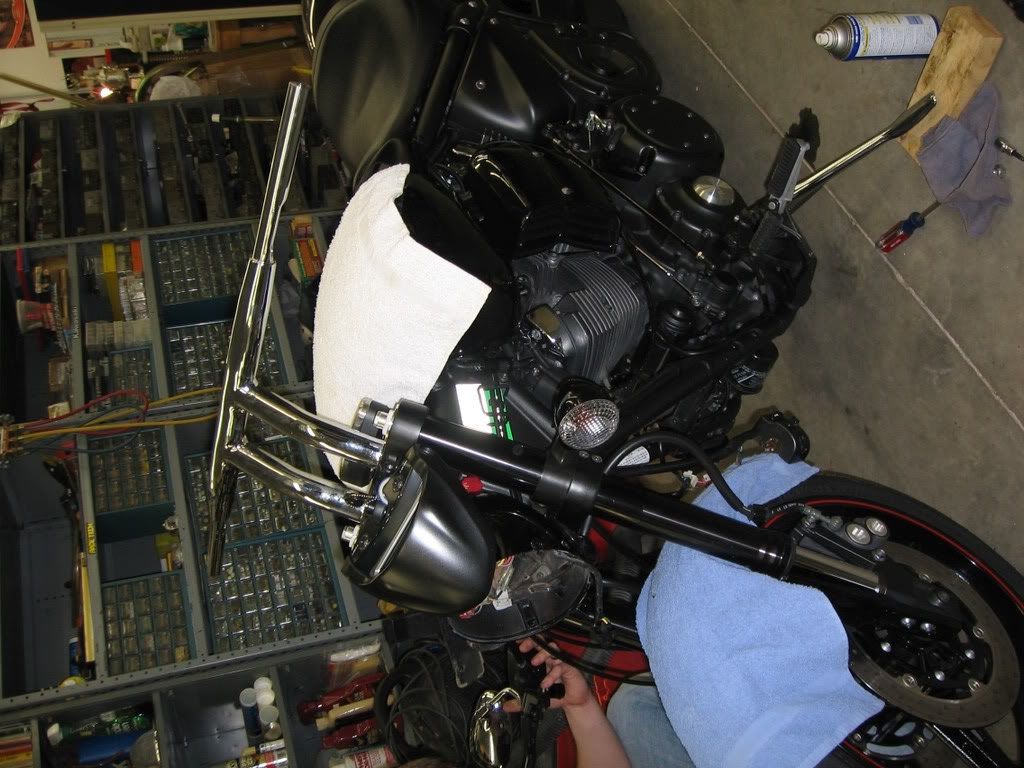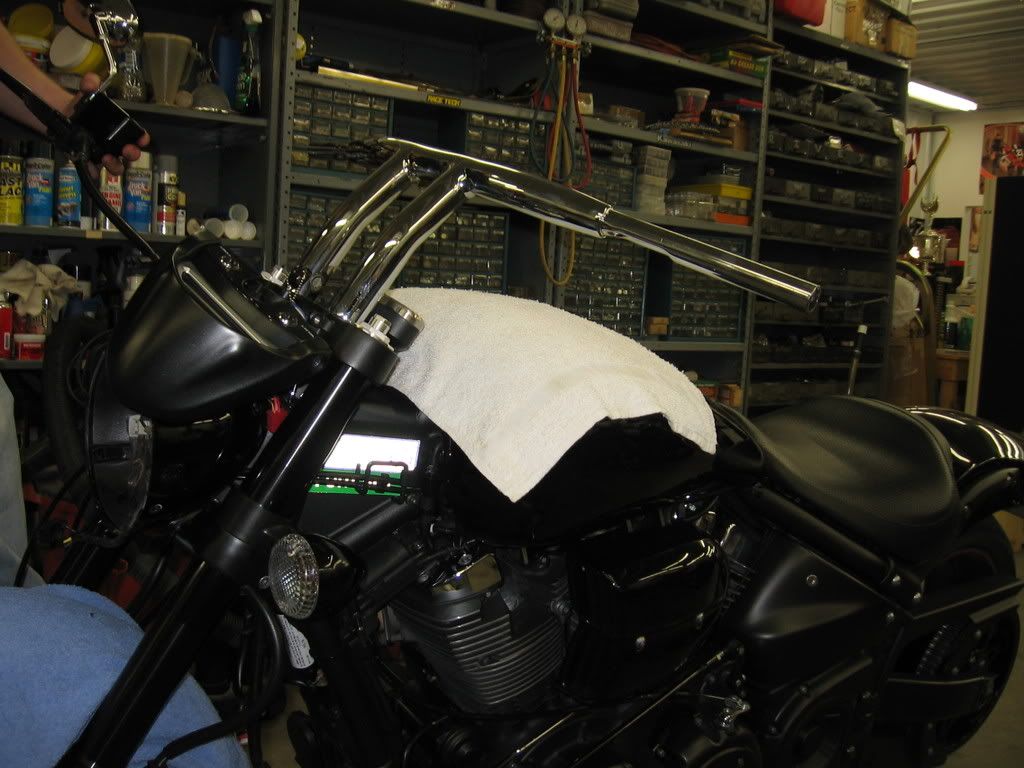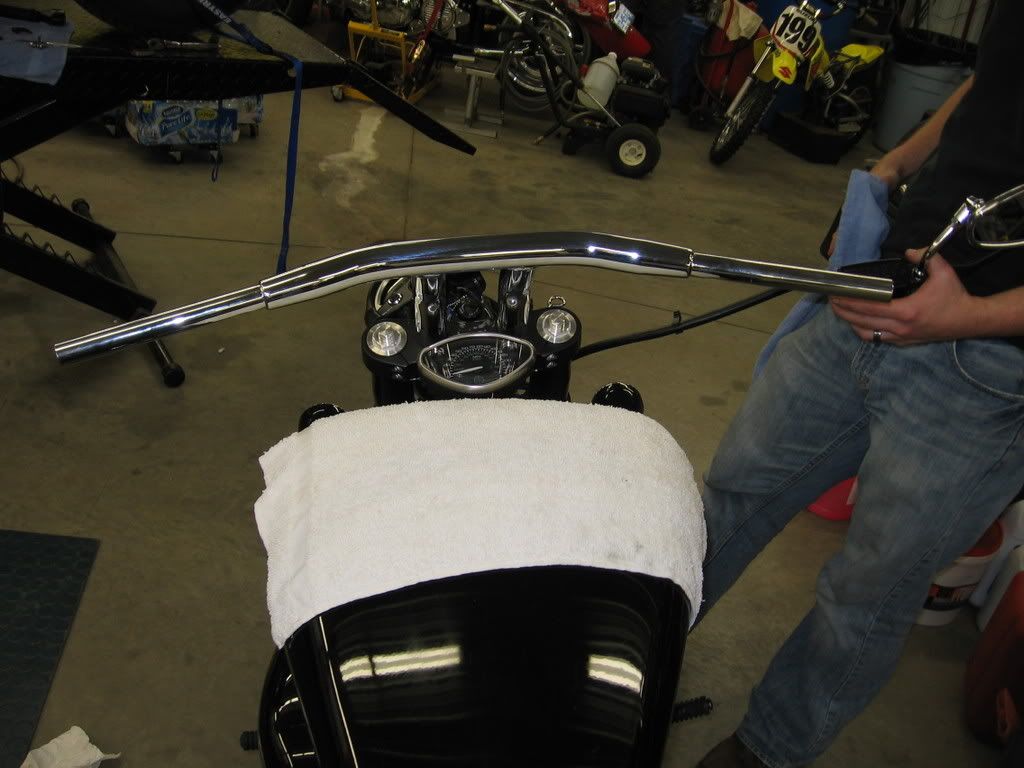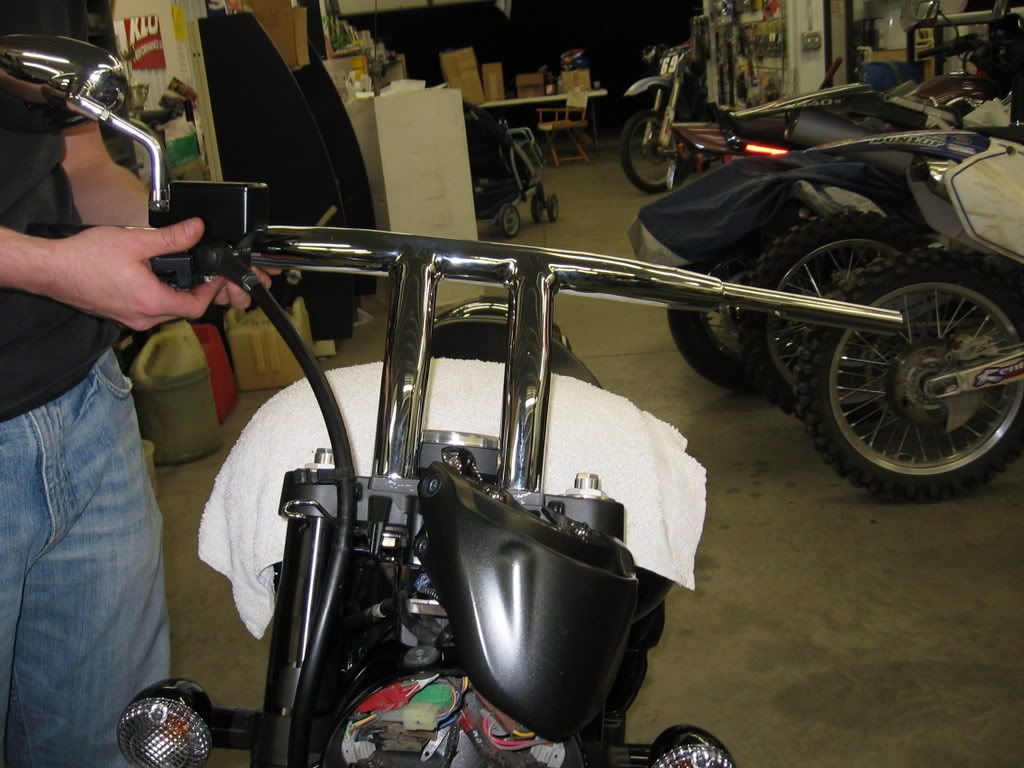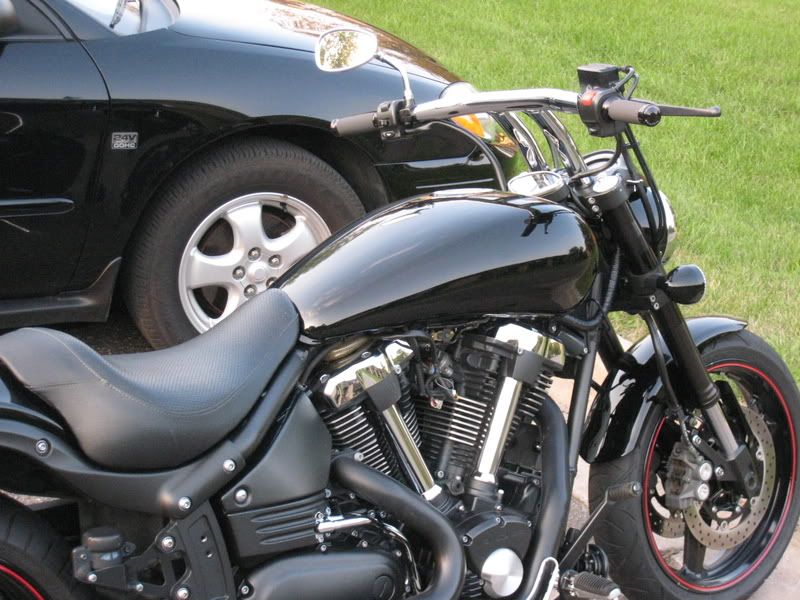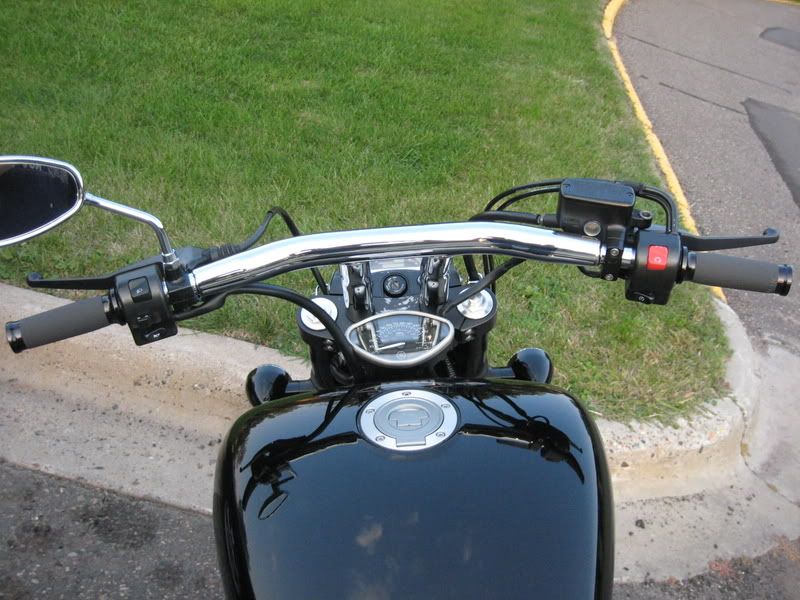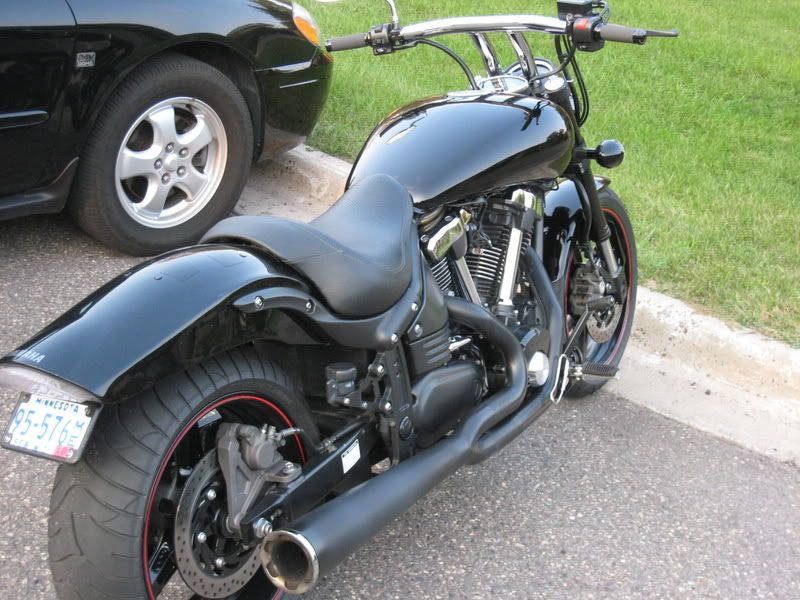 Overall the bars look good and went on with out any major problems.