Discussion Starter
•
#1
•
First of all I'm not the greatest at explaining things and didn't think to take pics as I did this earlier this summer. Also this will be done by memory. Sorry. But hopefully this might help someone.
This is VERY easy and depending on how many times you misplace your tools and beer only took me bout 35 min. I didn't even have to bleed the brakes.
I'm just sharing my method of this mod. No way am I saying this is THEE way to do this and am not responsible if you do this mod and something goes wrong. REMEMBER BRAKE FLUID DAMAGES PAINT!!!!!!!!!!
Here's the final product: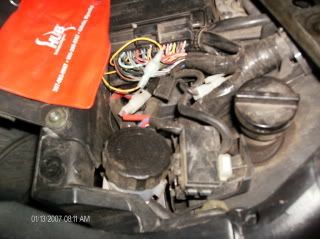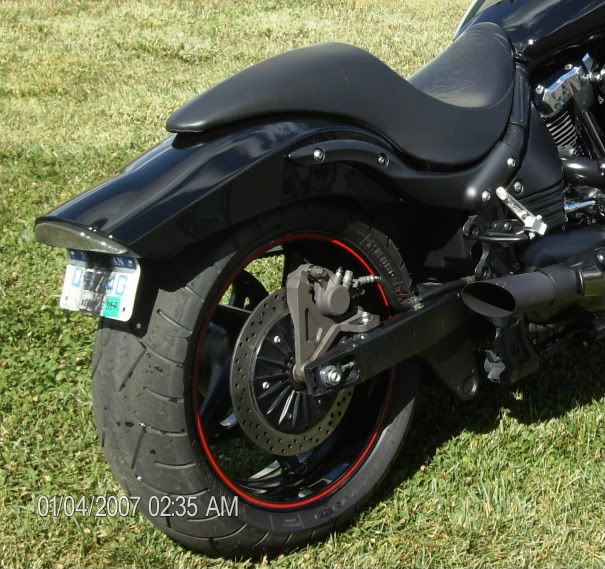 Step 1: Remove the large muffler bracket that holds the reservoir.
Step 2: Remove the rubber brake line from the reservoir (have a clean container to drain the small amount of fluid from reservoir). I suggest holding the reservoir as high
up as you can when you do this to avoid loosing fluid out of the brake line itself. Tie off brake line somewhere high (so it stays upright).
Step 3: Remove the small bracket that wraps around the reservoir. You should now have a bare reservoir.
Step 4: Shave off the tab that the bolt runs through to hold the reservoir to the bracket. This will be just above where the line connects to the reservoir. I just used my trusty
Dremel to do so.
Step 5: Take off your seat and clear a spot for the reservoir in the rear right corner of the plastic box that contains everything under the seat. Sorry for the lack of
terminology. This will be a very tight squeeze. You might have to disconnect a couple things and move them to the side.
Step 6: Test fit the reservoir, mark and cut where you need a notch in the side of the plastic box for the rubber brake line to connect to the reservoir.
Step 7: Run the rubber brake line up and through the notch you just made and reconnect to the reservoir.
Step 8: Very slowly refill the reservoir to allow the little bit of air in the top of the line to escape. When finished filling, tighten cap and stuff the reservoir into place.
Step 9: Grab a beer, step back and enjoy.
Again sorry if this is half ass. It's been a while since doing the mod, but hopefully it'll help ya out.