Discussion Starter
•
#1
•
Hey all! Yesterday at the event that I went to I entered the Bike Show at the suggestion of my friend, who's Club was hosting the event. At first I didn't want to because I didn't have time to wash, clean, shine and detail my bike that morning. I just did a quick wipe down before I left the house to meet up with everyone...
Anyway I entered the "Foreign" class...There were four other entries, one was my buddy Dave's Victory Hammer and one was a V-Rod!?[?]. The other one was a Valkyrie...
The only ones that could vote were the ones that registered for the bike show. And there was a People's Choice vote, where everyone got to vote for the best bike there. I didn't win that...[/emoticons/emotion-6.gif] But I think my bike was better than the one that win...
But I did win my class...Got 1st Place!!![/emoticons/emotion-2.gif]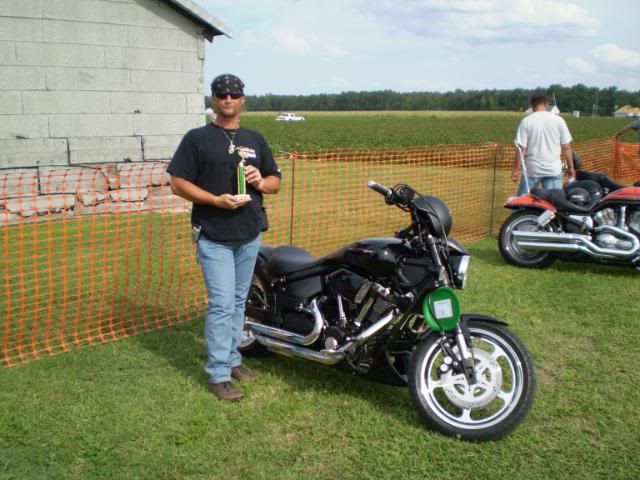 My buddy Dave got 3rd Place...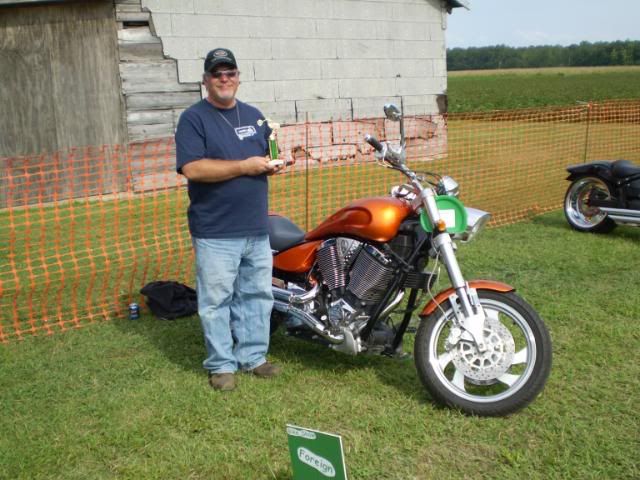 Mark aka Mad Man