Discussion Starter
·
#1
·
How do you get rid of that sound.
It's the red arrow in the pic: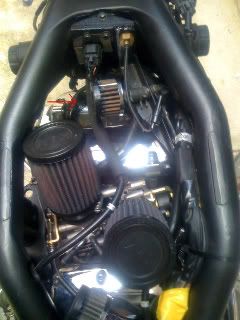 I haven't noticed the hissing sound before, but it could have been there. I covered it with my thumb and it would stall the engine. I put oil on the filter recently but with or without filter, that thing makes an annoying hissing sound. If I cover it with a rag around the filter, it sounds much better but I don't want to ruin anything. I'm getting a custom map next week.