Discussion Starter
·
#1
·
Well I finally was able to find a used Warrior I could afford. I looked at at least 6 other bikes before this one and was finally able to find one in my price range.
It's a '02 with about 5200mi. I paid $6900 for it.
I brought it home Wed. night and got rained on halfway home (figures, it was nice all day). [B)]
The original owner has taken great care of it and just put on a fresh set of Pirrellis. The other upgrades done are bar risers, new bars, instrument cowl, & Vance & Hines pipes. He's also removed the original turn signals and installed some LED signals, but I'm not happy with them and have already ordered some replacements for the rear.
Even though I got rained on for a bit, I enjoyed the ride home and was comfortable on the bike from the first minute. It took me a bit to get used to the forward controls as I've only ridden sportbikes before.
I have more questions now than ever, so I hope you guys are ready for me!!! [/emoticons/emotion-4.gif] [/emoticons/emotion-4.gif]
Thanks for all the previous advice given!!!
Here's some pics, excuse the mess in my garage!!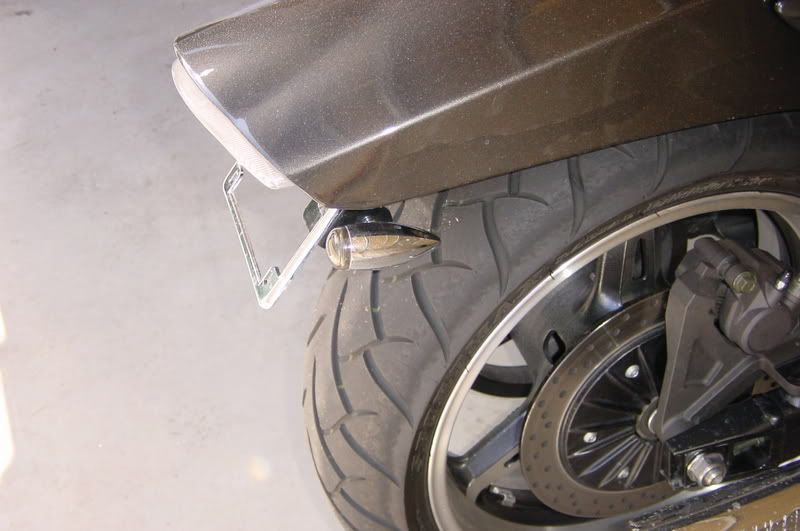 D