Discussion Starter
•
#1
•
I've had my 2007 Warrior for a year now and finally had the time and money (mostly money) to start changing things about a bit. I've added Sportech's 22" removable windshield and the Enterprise sissybar and rack. Then I road over 2700 miles in 8 days (including riding home to WV from TX).
I must say I'm very happy with the windshield. I ride **** near as much as possible and put more miles on my Warrior than my Subaru WRX so I wanted something for long rides that was easily removable. I can easily see over the windshield and still get a good bit of wind, but I can wear sunglasses instead of goggles now and can hear the passenger behind me even at high speeds. As for handling, I've had it up to 110 with little or no effect, in the twisties there may have been a very minimal amount of dampening to the handling. On the way home from TX I actually got better gas mileage with the windshield on than I usually get with it off. Taking it on and off is as simple as pulling on it. Installing it was also very easy, however I did have to grind off the pin that holds the wire clamp (I'm may be making up these names) to the handle bar on the left side to get the clamp on. It fit on the right side without removing anything.
The sissybar went on easily enough but I scratch the fender bracket
getting it on. The rack was a different story, it was an evil little SOB for someone with no experience in working on motorcycles, I had to take a drill to the holes to get it to fit.
Since in WV I've also installed an HID headlight from SharpHID, and that was definitely the most invasive thing I've done yet. It wasn't too hard with the service manual. The directions it came with were for a car and confusing. The kit includes the harness for the car set so I had some wires to hide and I'm still not happy at all with where the wires are... something to work on in the future I'm sure. Now that I've started I'm pretty sure I'm addicted to modding this bike, it's not NEARLY as hard as I thought it was going to be (famous last words?).
Not sure how these pictures are going to turn out... hope it's not too much or too big...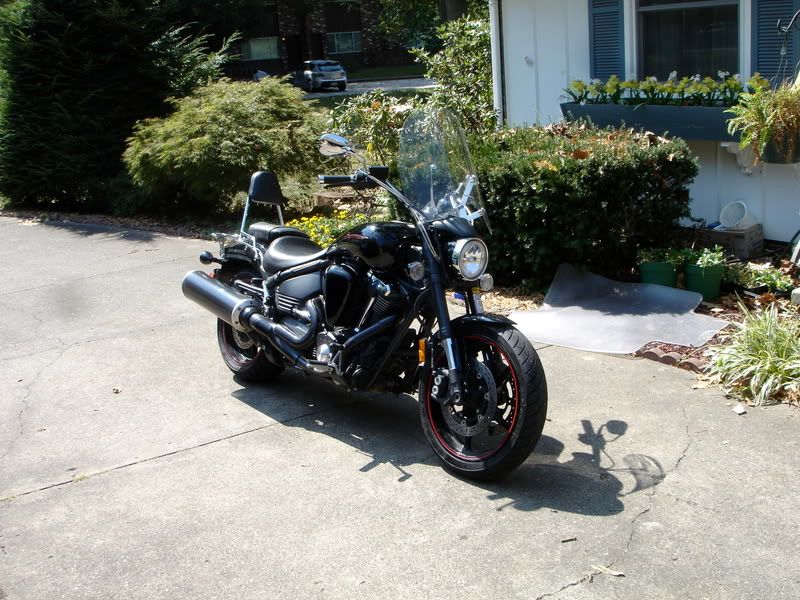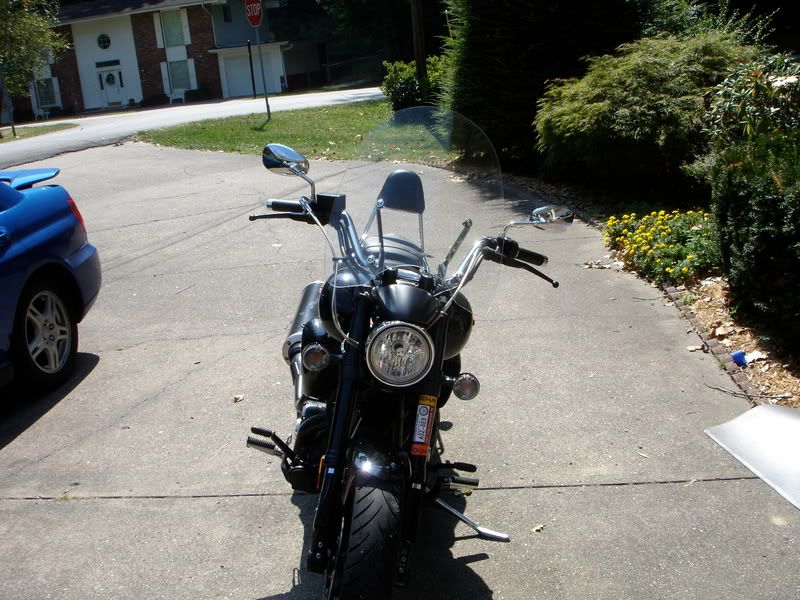 This is the pin I was talking about, on the right side the bracket fit just inside it, but not on the left.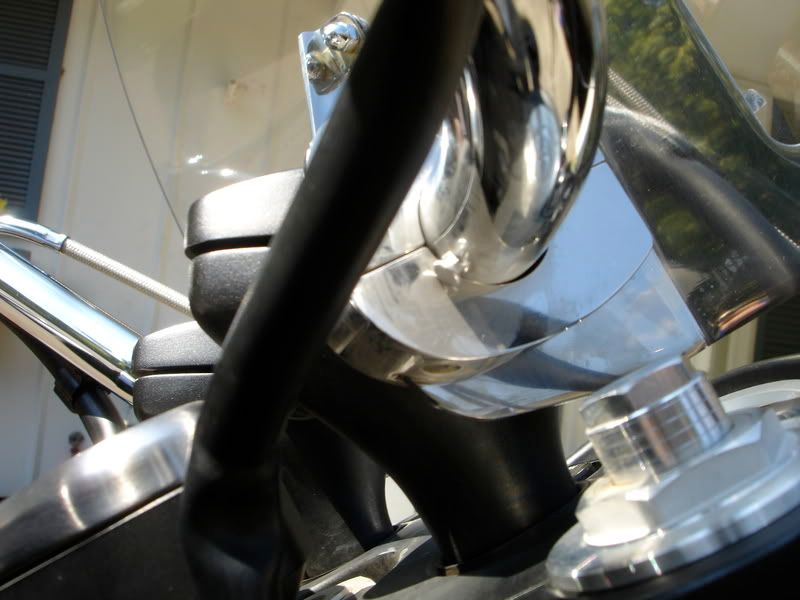 Scratch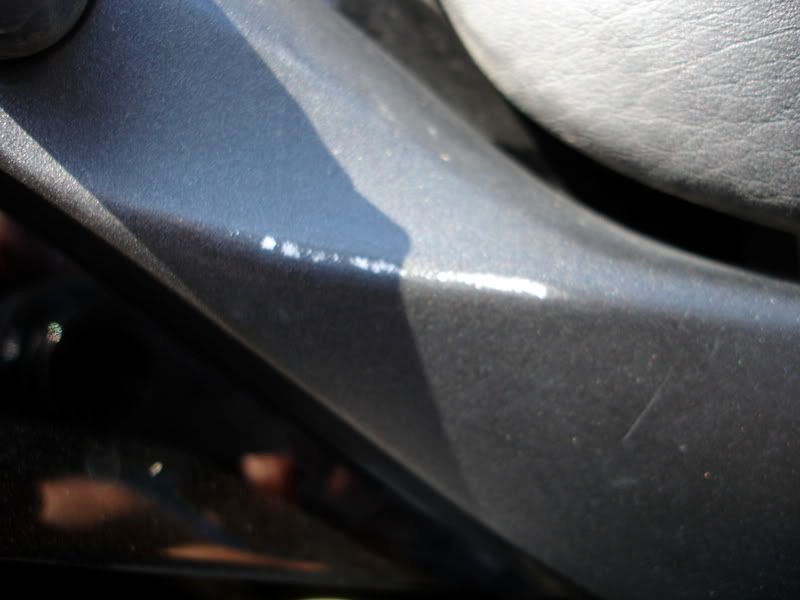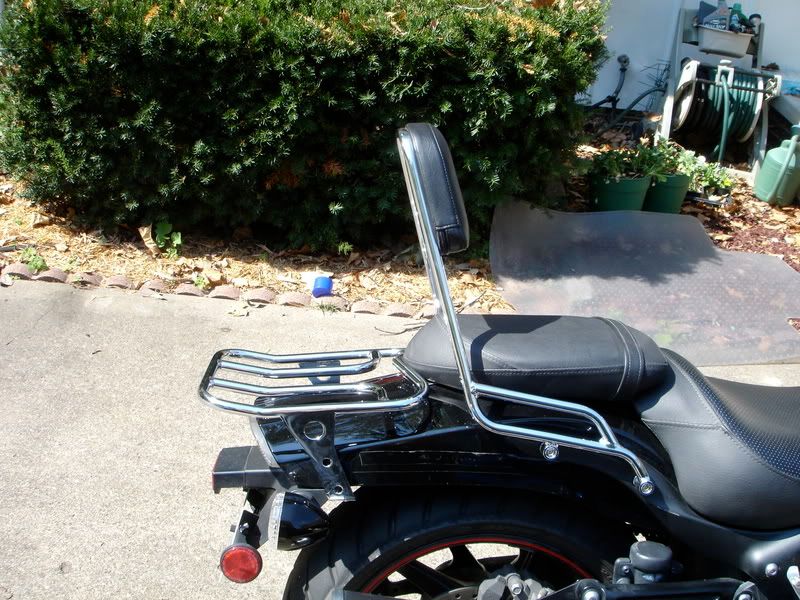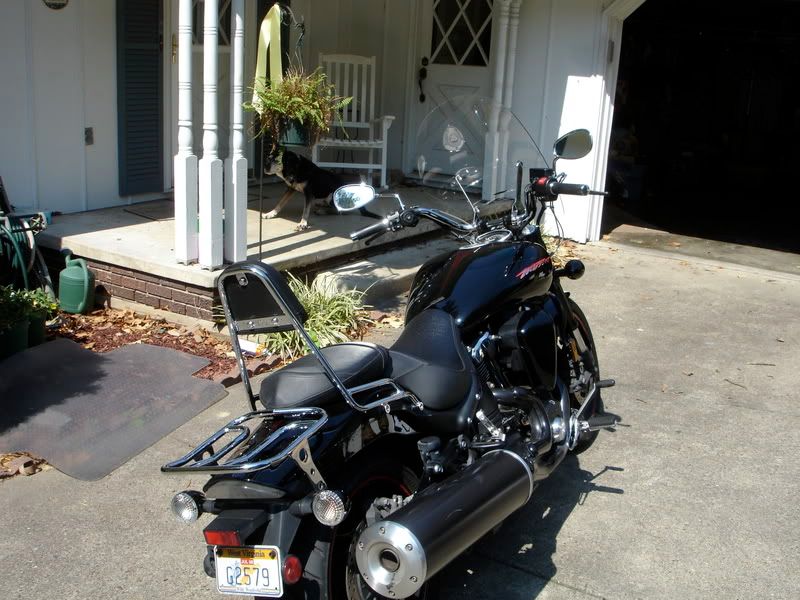 Oh and I used velcro straps to attach this Moster iPod remote
.