Discussion Starter
•
#1
•
Well, last year I relocated my RF horn to the back side of the starter, so I needed to decide what to do with the rest of the right side brake area (since the brake switch & pedal return spring were now more exposed). Why Yamaha couldn't make that area more appealing to the eye is beyond me. If you have exhaust pipes that don't run the contour of the lower frame tube, this may not be the mod for you...I came up with this last year, but wanted to put some road time on it to see if it was a viable alternative.
Starting out...here's the brake tidy.The usual...removed the brake switch, reshaped & painted the brake pedal bracket, ground the return spring tab off the brake pedal lever & polished it up.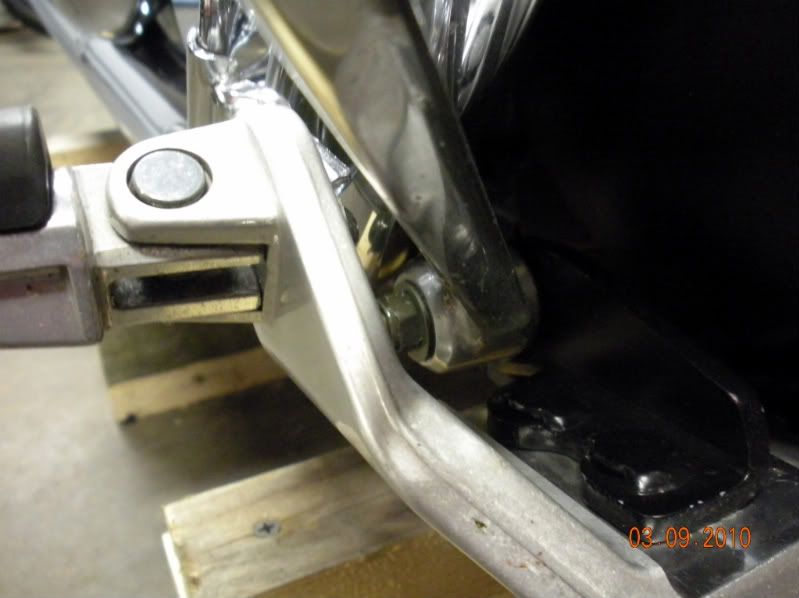 I know it's a bit hard to see, but this is the new hydraulic brake switch mounted to the rear master cylinder...I spent the extra few bucks and got the 90 degree rubber boot to hide the wires a bit more (also for a bit of protection).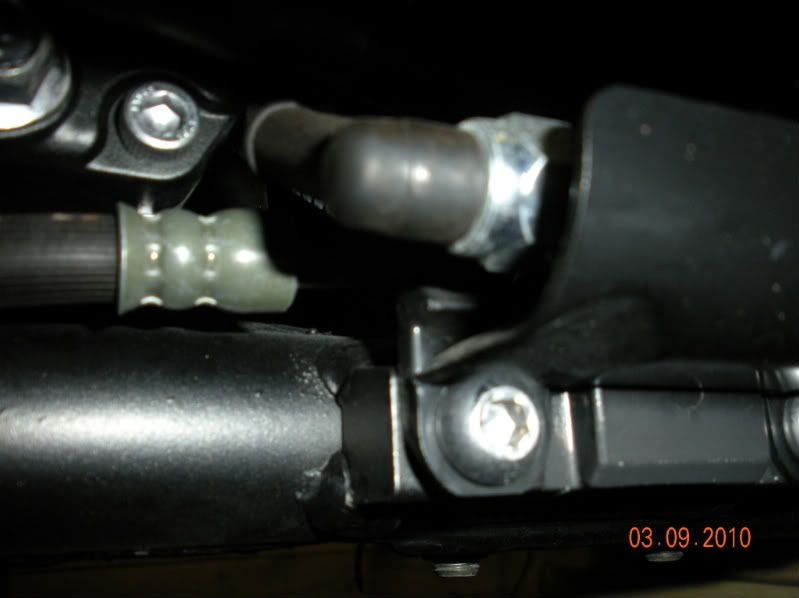 Now here's the twist...instead of fabbing-up a couple of tabs,trying to find the best way of mounting them with a spring in there somewhere, I came up with this...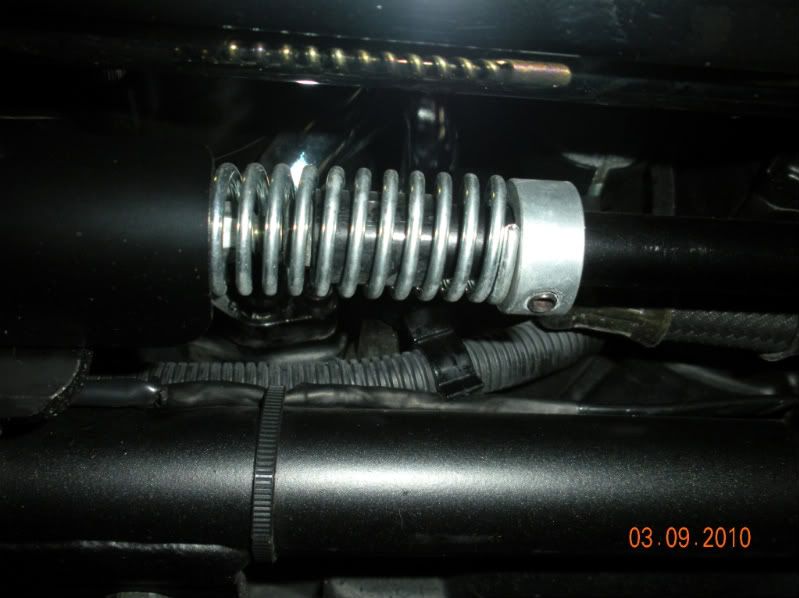 I went to my local Ace Hardware & picked up a compression spring & stop collar. The stop collar is just big enough to fit over the brake pushrod & is held in place by a set screw - I believe it's a 9/16" stop collar. The spring is the same diameter as the inside edge of the master cylinder face (there's just enough edge there to hold the spring in place, & centered). To prevent the spring from moving around, I placed a section of clear rubber tubing on the brake pushrod.
To adjust the spring tension, I simply slid the stop collar rearward, comressed the spring a bit & tightened the set screw. A little trial & error to find the best tension took a couple of minutes, but the end result was nice.
The side view isn't too bad...Hope you like it!!!