My Warrior Build, ALL Pics in the FIRST post
Mod List:
ALL MODS/PICS WILL BE ADDED TO THE FIRST POST NEWEST TO OLDEST
12-22-15:
Dry Break / FPR Relocated
9-8-15:
Kuryakyn ISO Grips with Stiletto end caps
9-4-15:
Barons Lowering Link and Spring
8-17-15:
Semi-Naked Pulley
6-25-15:
Honda VTX Headlight - write up can be found here
http://www.rswarrior.com/forums/14-installed-warrior-modifications-accessories/251282-my-vtx-headlight-install.html
6-23-15:
Completed Jarv's right side brake clean up
6-5-15:
V&H Big Radius Pipes
6-4-15:
Open Drive Belt
6-2-15:
Horn moved to left side starter bracket
5-26-15:
Churchkey VBAK, Power Commander V
5-14-15:
License Plate Bracket Modified
Thanks for looking, obviously the help and of course the opinions.
Mac
Dry Break and FPR upgrade
Barons Lowering link and Spring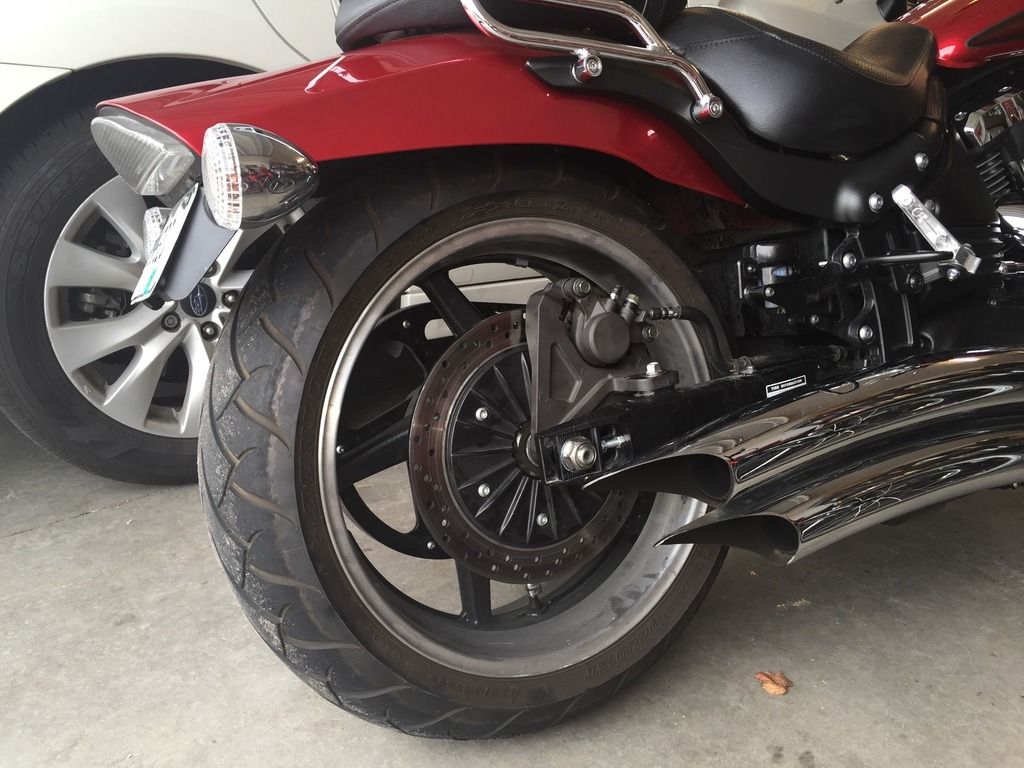 Semi-Naked Pulley
Honda VTX Headlight Installed - Still more work to do, but here is round 1
Jarvs Right Side Cleanup Complete, look closely you can see the spring. I used the pressure switch, boot, fastenal spring and locking collar.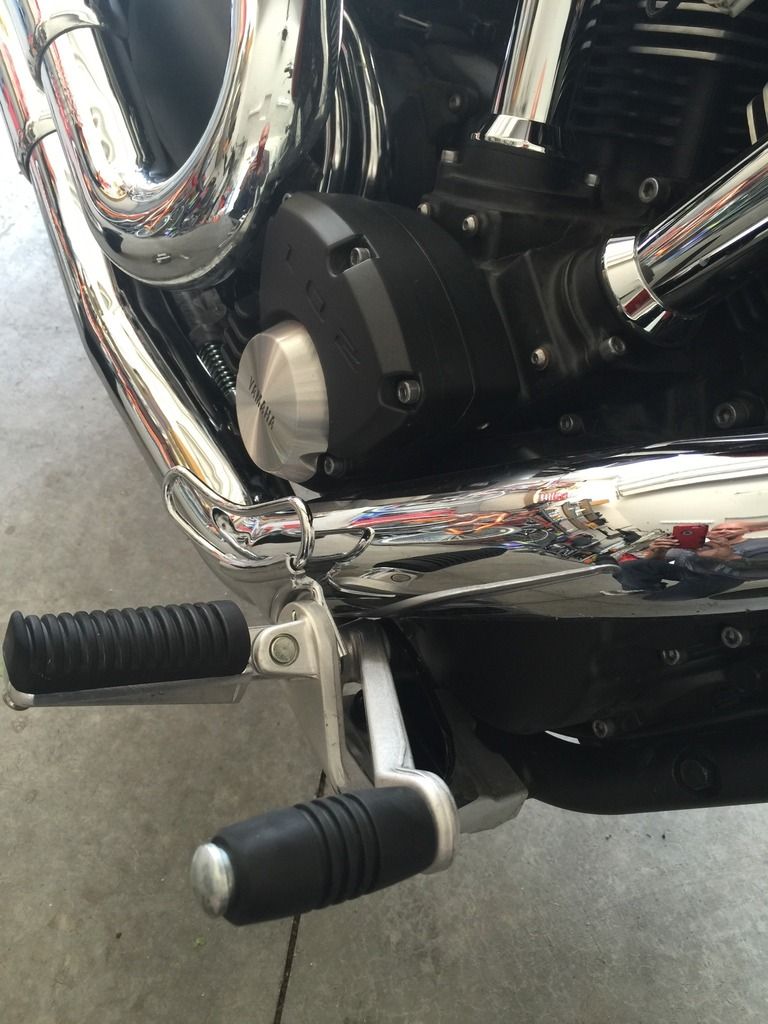 Pipes Installed - PCV Programmed from the RSW Forum Maps - Tested - Sounds AMAZING!!!!!
Not much of a MOD, but I still like the look of the OPEN Belt
Started Cleaning up the right side "brake lever" area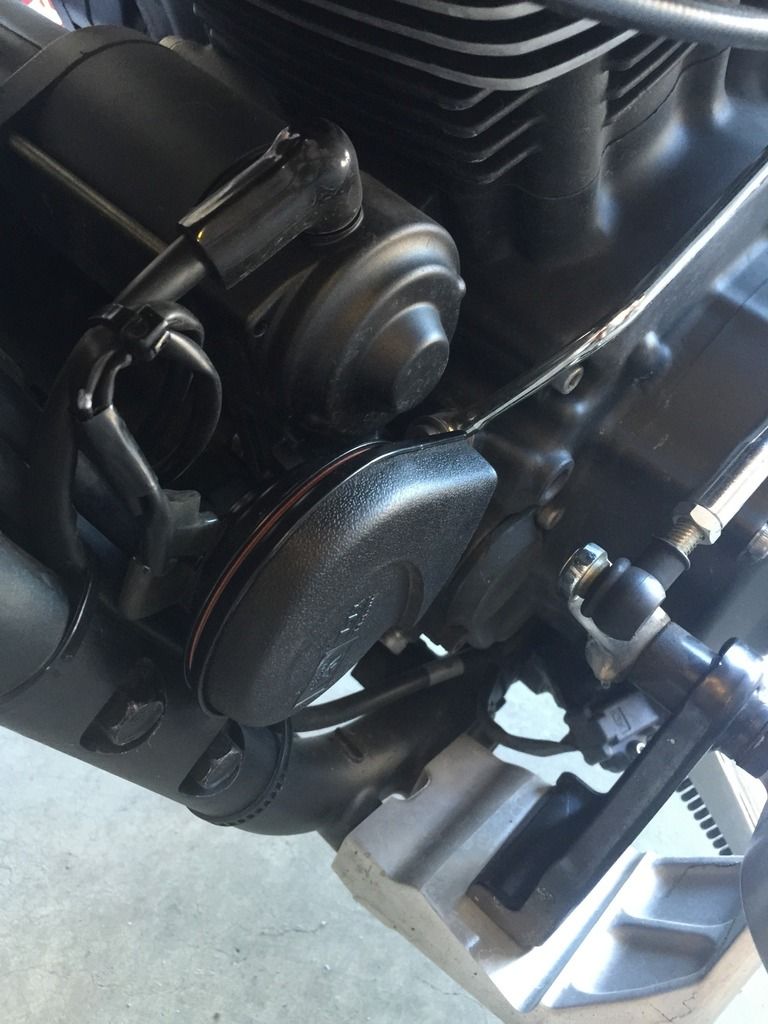 Churchkey VBAK and Power Commander V install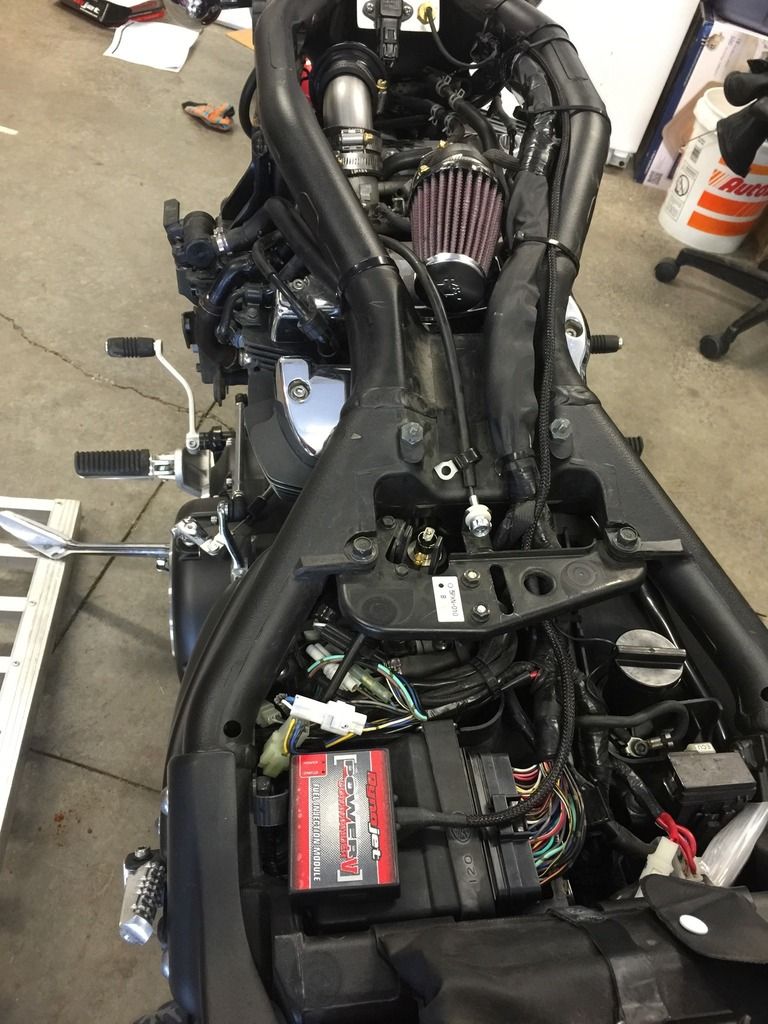 Modified my license plate bracket.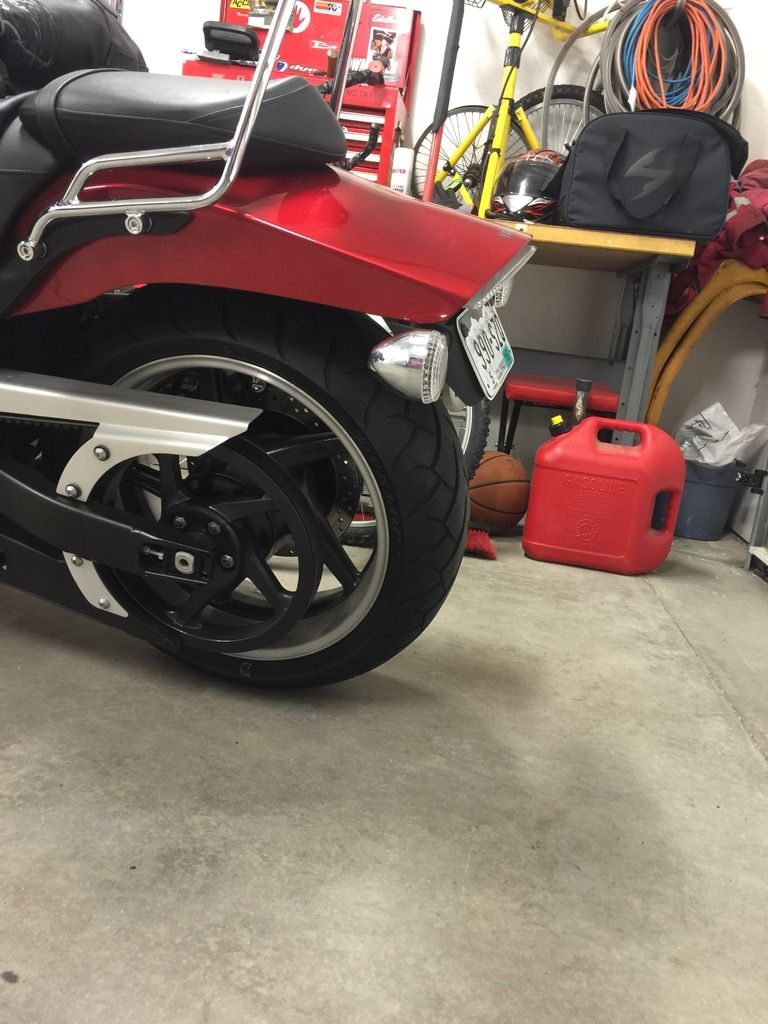 More to come!!!