Discussion Starter
•
#1
•
I know this post probably shouldn't be in this section of the forum, but I wasn't sure where to put it, so I'm sure the moderators will place it accordingly. But I have news that I'm exicted about and I feel the need to share it with everybody. If you live in a cold weather state like I do, you'll find that working out in your garage can be a pain in the butt in the winter. If your tired of numb figures I suggest you buy this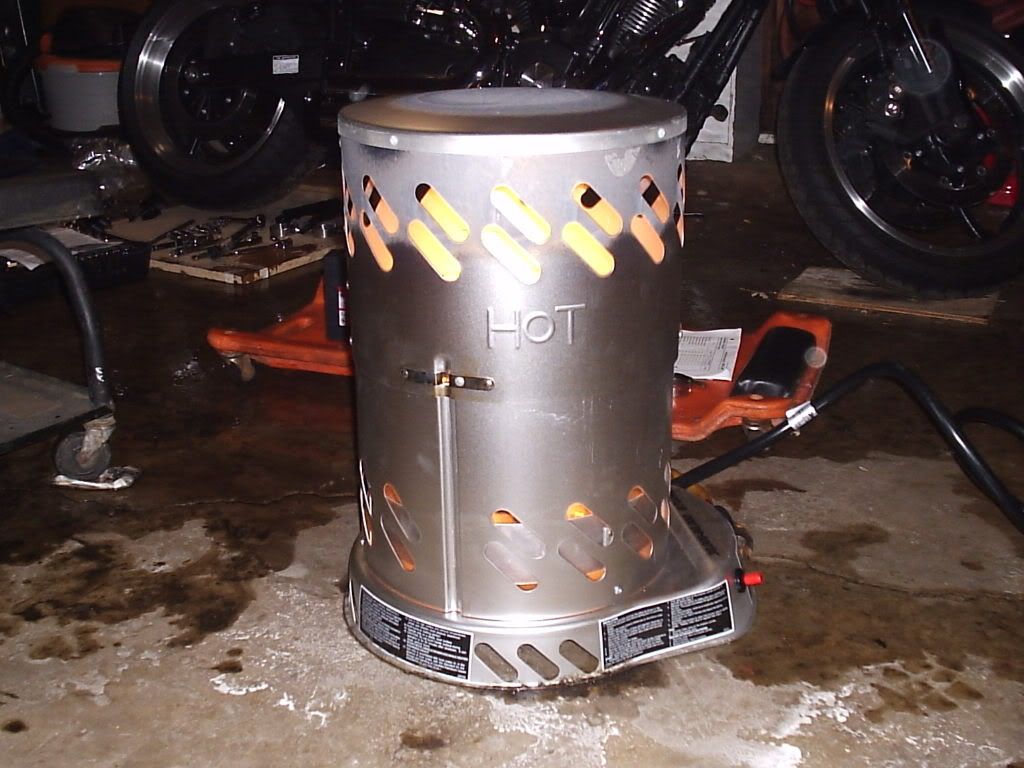 It's a Mr Heater Convection heater. It runs off of a 20 pound propane tank. Tonight it was 15 degrees outside, and I heated my UNinsulated 2 car garage to 60 degrees in about half an hour. The heater is adjustable from 30,000 BTU's to 80,000 BTU's.
Before I was using a Mr heater brand duel sunflower propane heater. It took the edge off if you were sitting right in front of it, but it didn't heat the air. This convection heater heats the air. I was literally working in my un insulated 2 car garage wearing a sweatshirt.
The heater will run for about 14 hours on a 20 pound tank on it's lowest setting, and about 5-6 hours on it's highest setting. This thing is wonderful. I recommend it for anybody looking for a solutionto working out in the cold.
Best thing about it.....It only cost me $100 at Northern tool and equipment.