Discussion Starter
·
#1
·
So I'm revisiting the idea of buying a new bike and getting rid of the Warrior again. It all seems to be destiny. Saturday I got a call from a guy anxious to rushdown and buy one of my cars which I didn't even realize was still listed for sale anywhere as we had quit trying a while back (Vehix ads run until taken down apparently). Then yesterday I got a call from Ness saying that the signature series '09 Ness Jackpot I was originally planning on has finally arrived. Today I went and test rode it and I can really see trying to make this happen again now.... What do you think?
It's got a new 106ci powerhouse that delivers 97HP and 113 TQ stock. Comes with Ness Landshark wheels and a fat 250 in the back and once Ness starts making the 10 1/2" Landshark rim it's all set to accept a 300 even with no problem. Diamond cut cylinders and chrome everywhere with plenty of Ness touches... I'm really diggin it.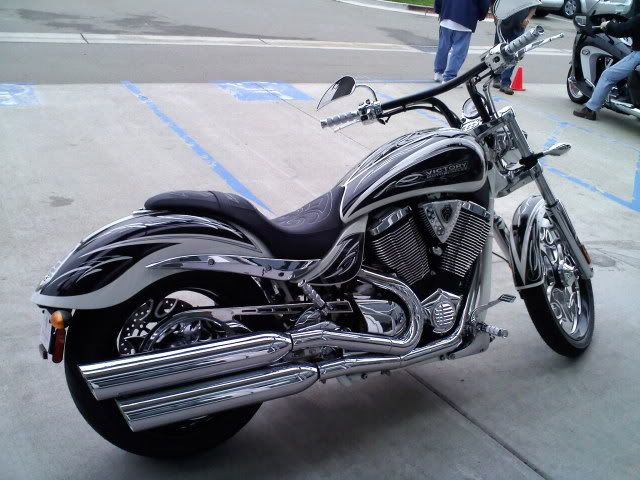 Obviously that exhaust will be swapped out for Arlen Ness swept exhaust and that rear clutter will all go as well as the front signals. I was thinking of going with the black oval and round Batistini grips and pegs but I hate to waste those awesome Ness knarled ones that come on it.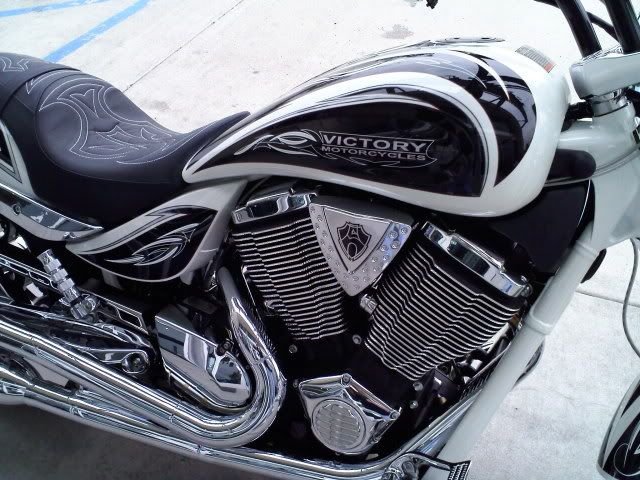 See my helmet in the background already matches even. It's a sign I tell ya! I'll tell the wife "think of the money we'll save by not having to buy another helmet!"
I like that flush taillight and it looks really great lit up. The stock turn signals would get replaced by a flexible LED trim that they do.