Hi Random Guy

Hope you well on the mend mate.

Just looking at your pic of the Brakeaway Cruise Control.
Is it a special part number to fit the Warrior or is it the universal?
Did you have to special order?
Was it an easy install?

Cheers
Rocksfly..
It's is a specific part number but it fits a LOT of other model bikes. Not really a special order, just gotta pick the right one.
Install was really easy, just takes a little patience. I was installing my grips too so the area was already partially opened up but that wasn't that big of a deal. I thought I might have to remove my grip during install but I didn't.
Here's a link to where I bought it. You need the part number 7CP01.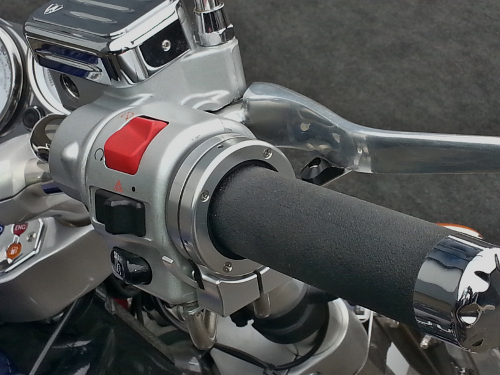 Motorcycle cruise control for Honda: Fury, Interstate, Magna, Rebel, Sabre, Shadow, Stateline, VLX, VTX, Valkyrie - Kawasaki: Vulcan - Suzuki: Boulevard, Intruder, Intruder Volusia, Marauder, Savage - Yamaha: Bolt, Raider, Road Star, Stryker, V-Star

brakeawayproducts.com